Yes, it's been since July that I've last updated the blog. And all I've got are pictures of Abbie. :) Life has been busy and I'm amazed at how much of my day is spent cleaning up after Abbie and doing general housework and just taking care of her. And on that note, seriously, how *does* a 2BR apartment get so dirty so fast? And why is it that kids grow out of clothes so quickly? I can't keep up! lol
Abbie loves to eat in her highchair, and daddy installed a restraint strap so now she can't stand up anymore. Yay!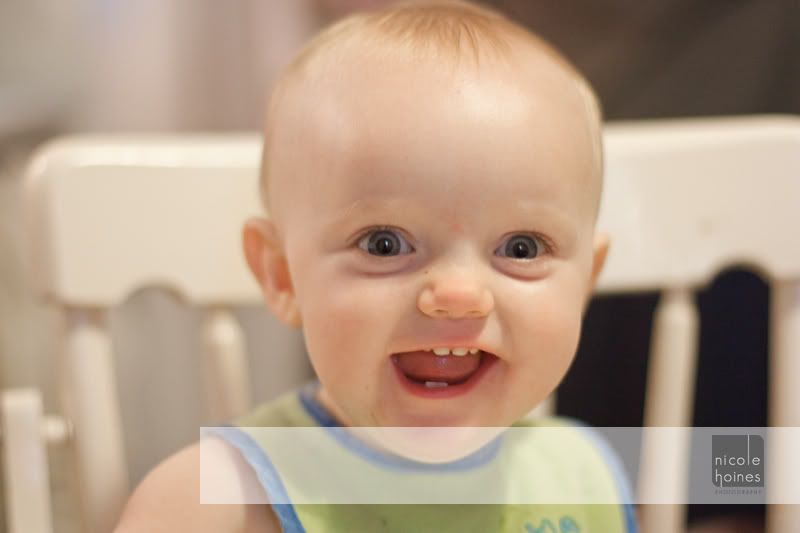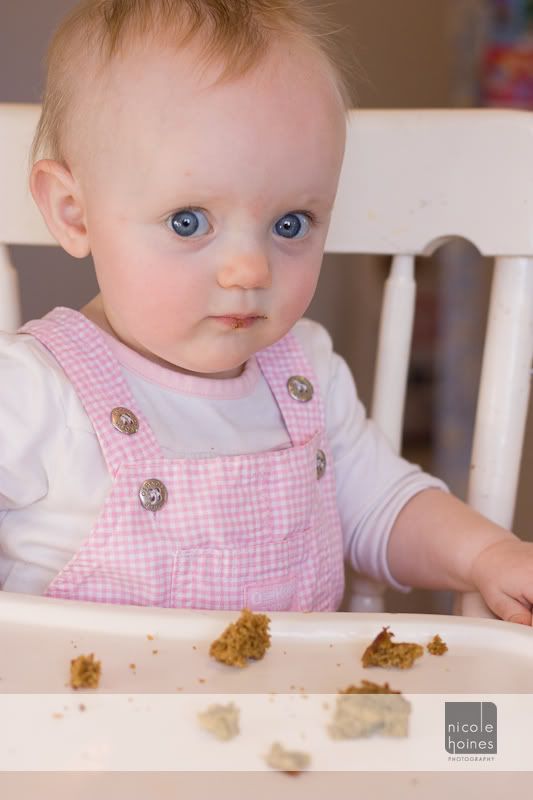 Speaking of food, how about helping mama cook?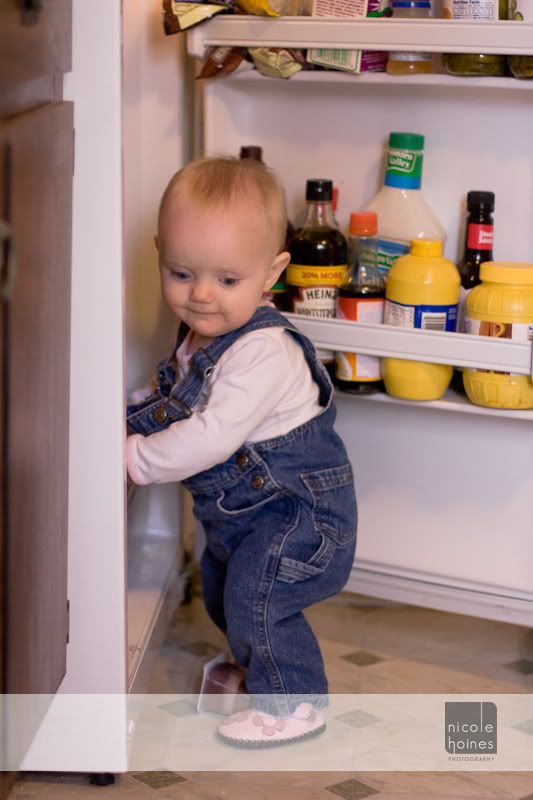 And while she still prefers to play with her books (gotta love those board books!), she does play with her other toys once in awhile...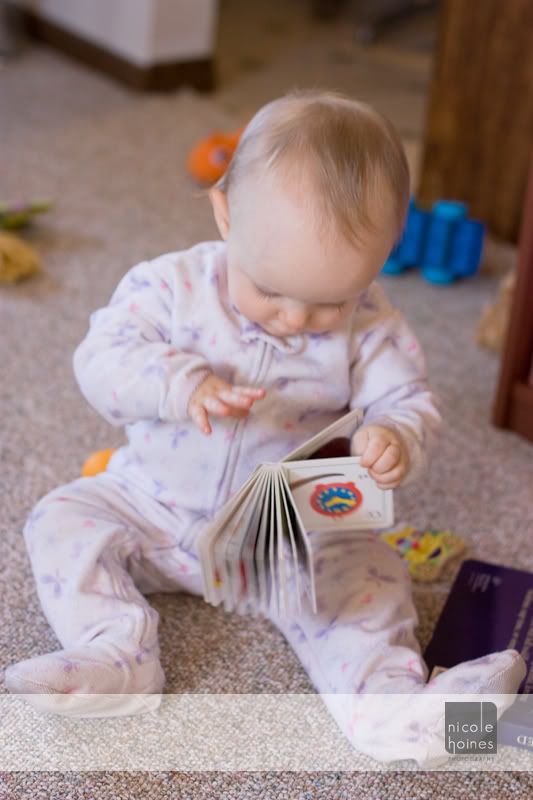 but she loves to be outside!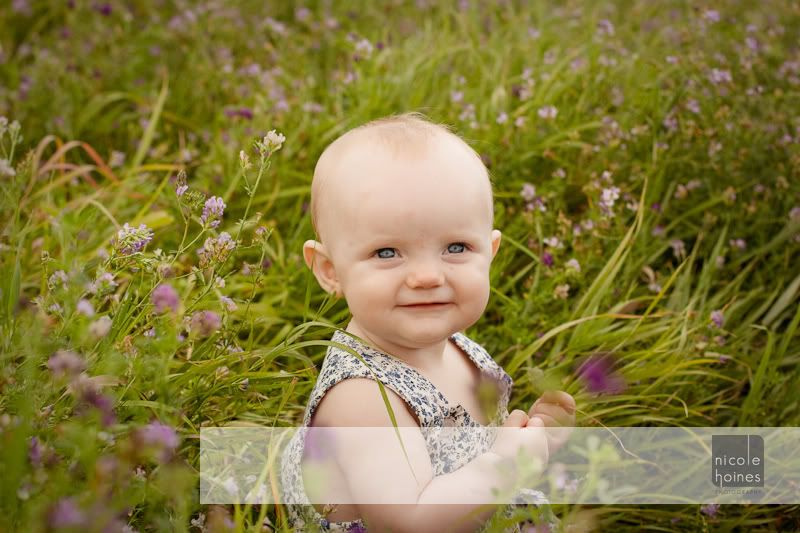 and she won't keep her socks on...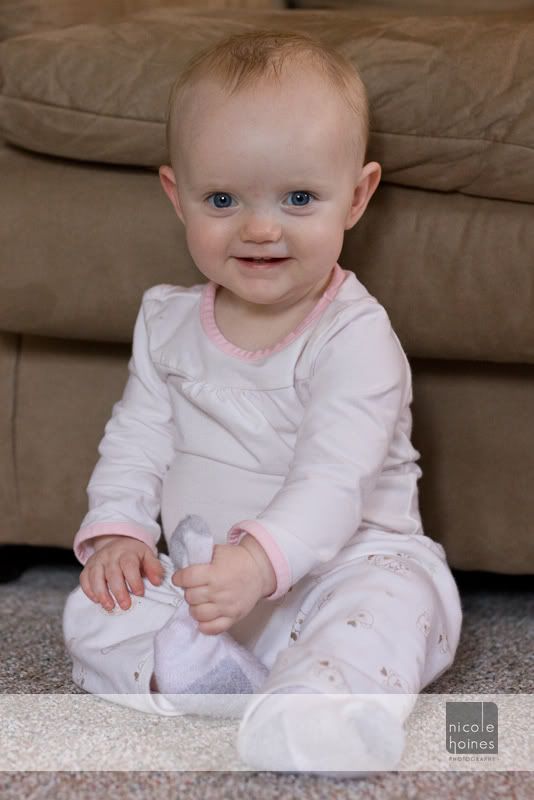 And Eli's hand-me-down horsey is her favorite!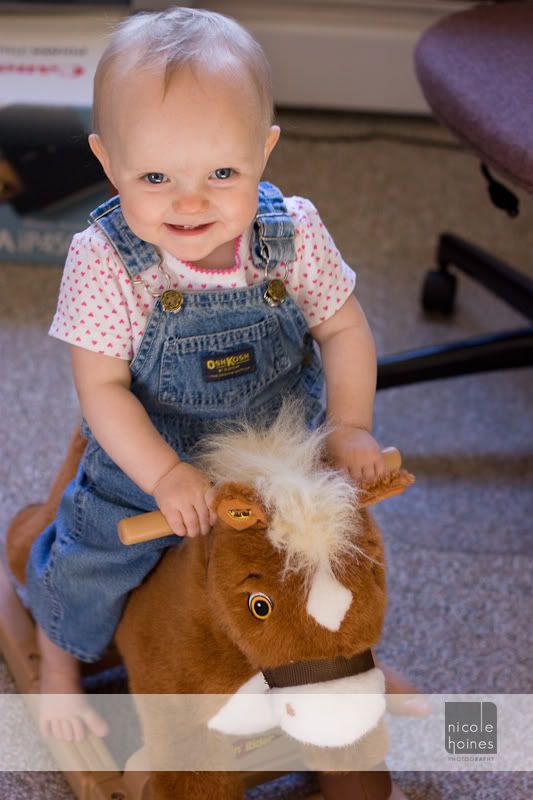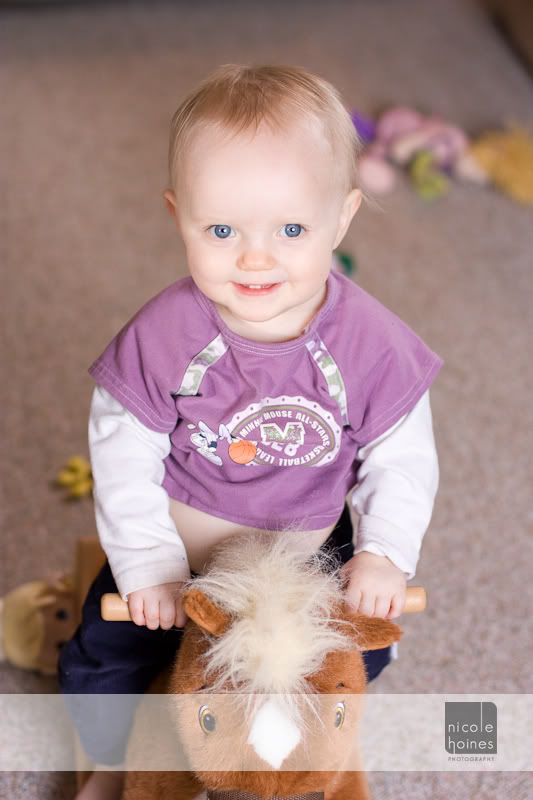 For Halloween, mom got Abbie some butterfly wings so we bundled her up and put the wings on her coat.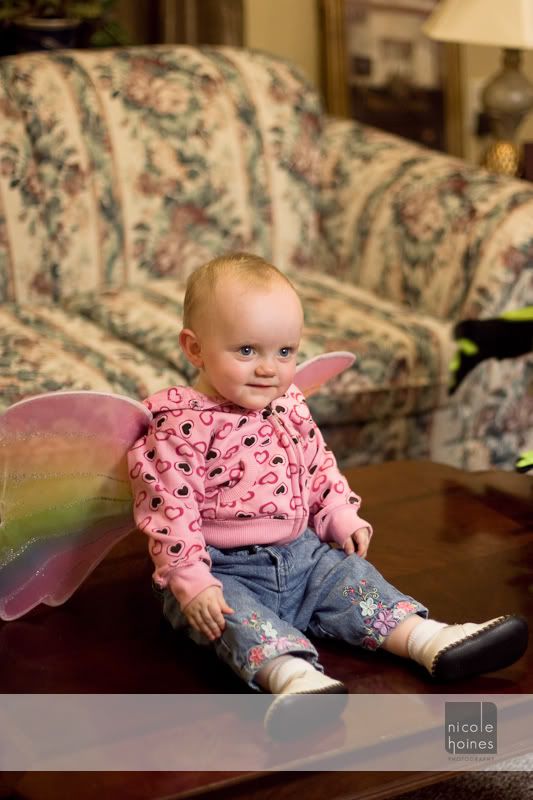 And the rest of these are all Abbie's "first birthday" pictures...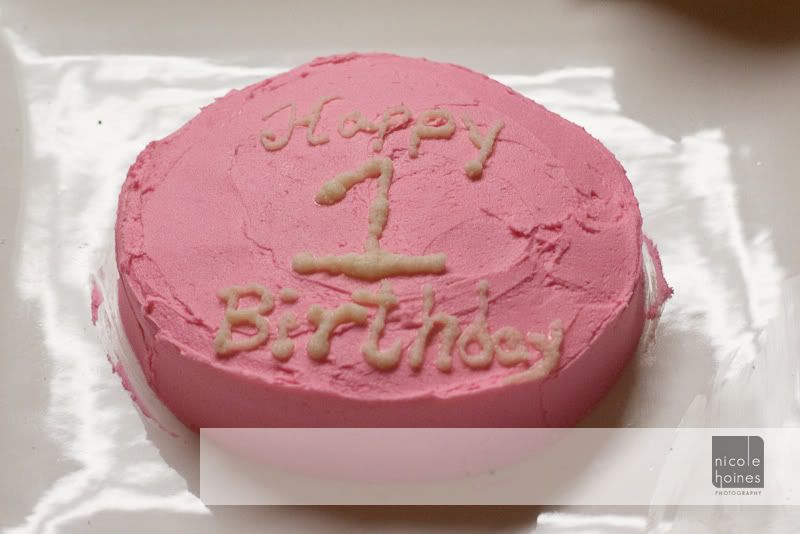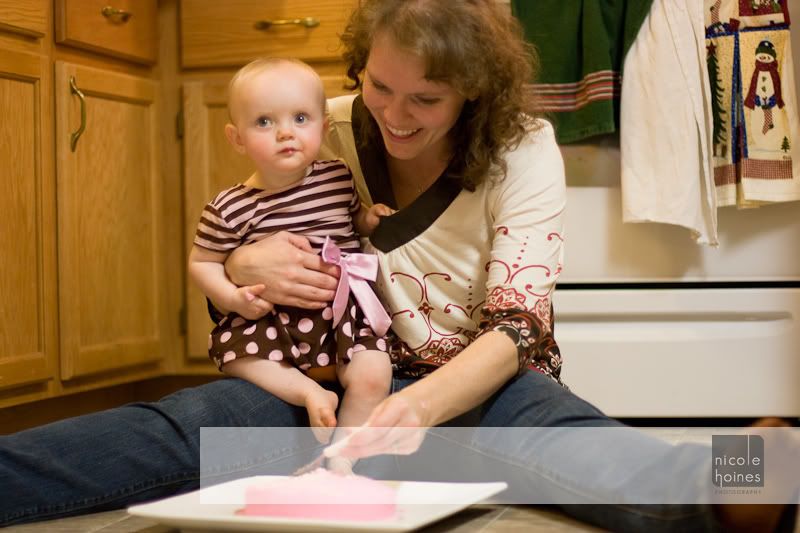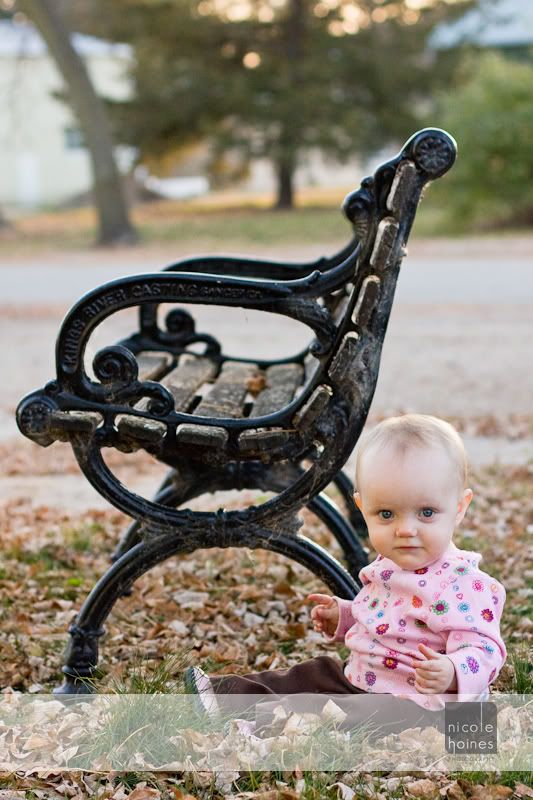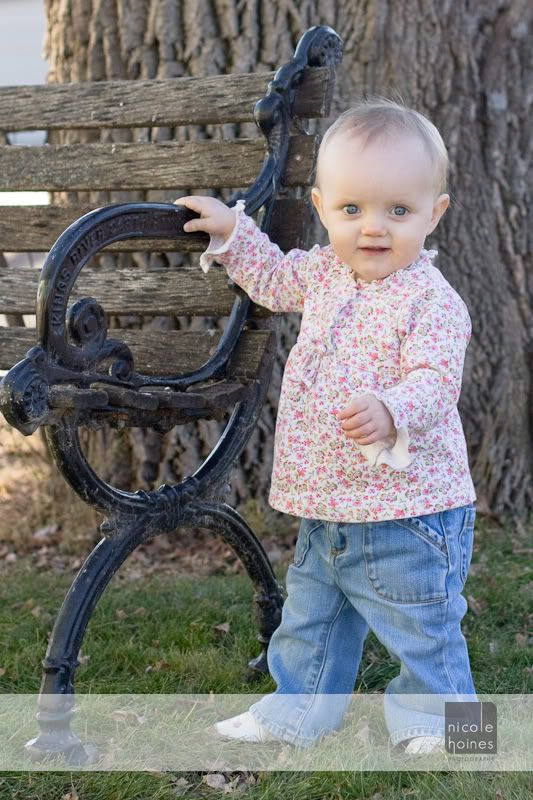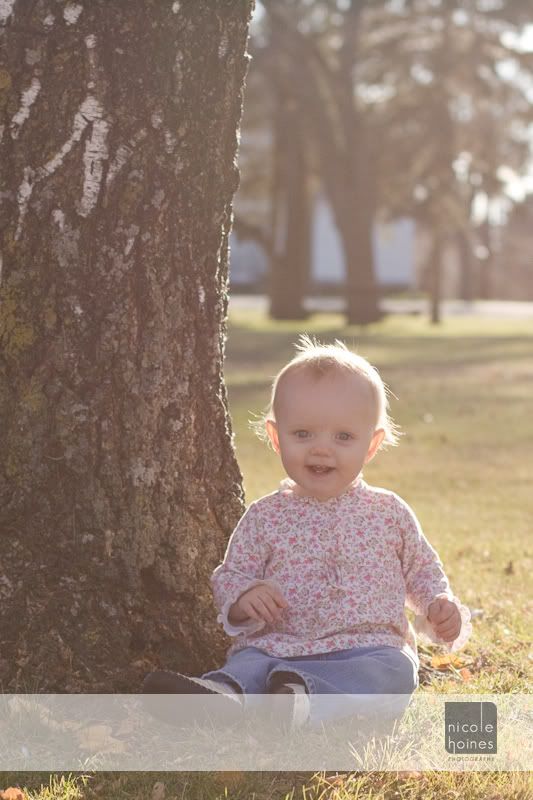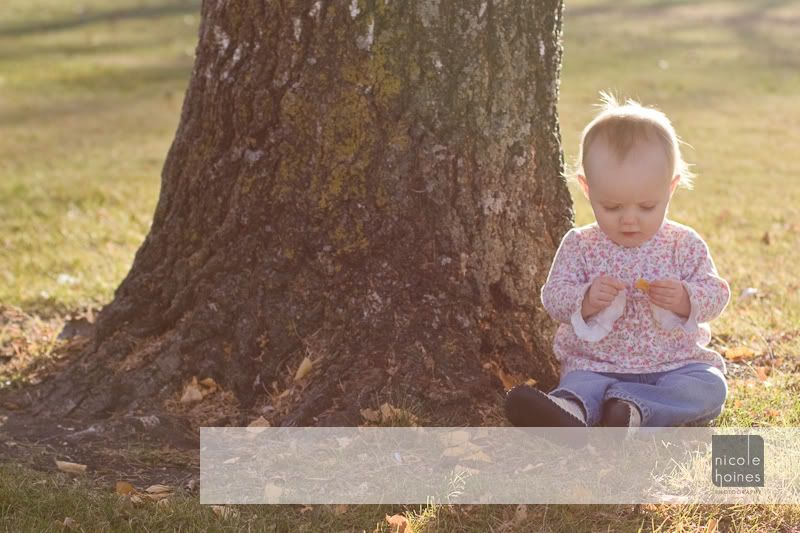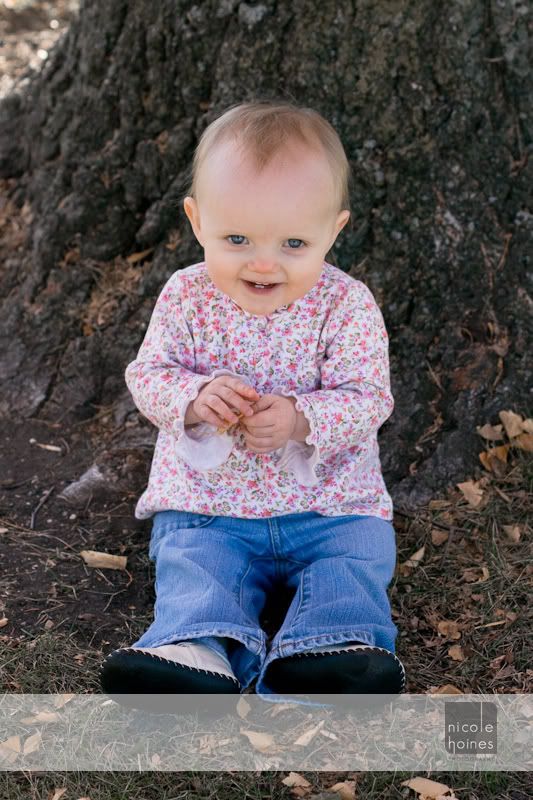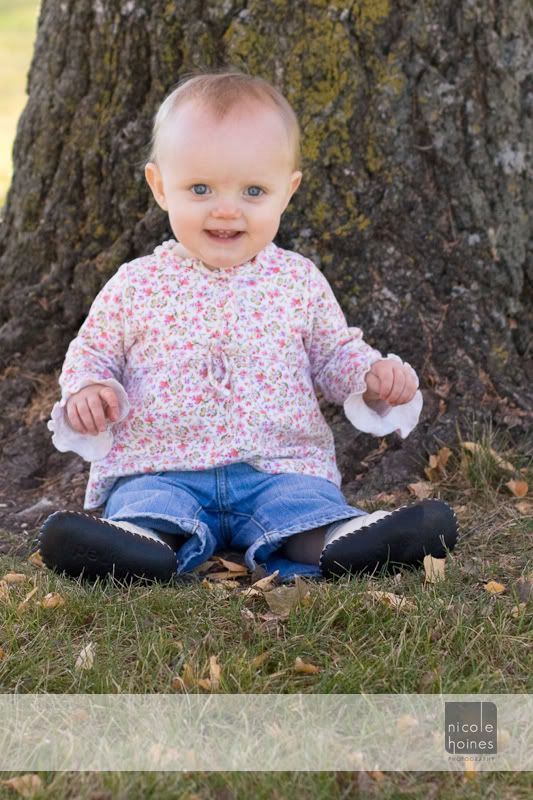 I had so much fun taking these!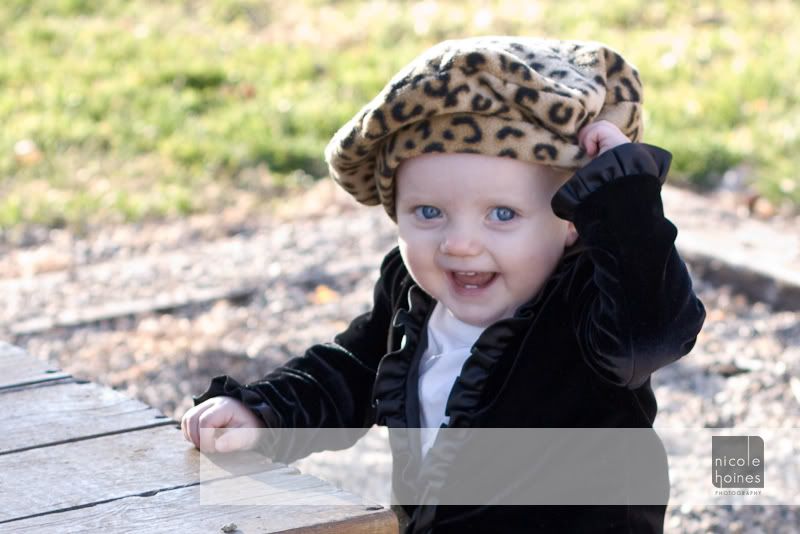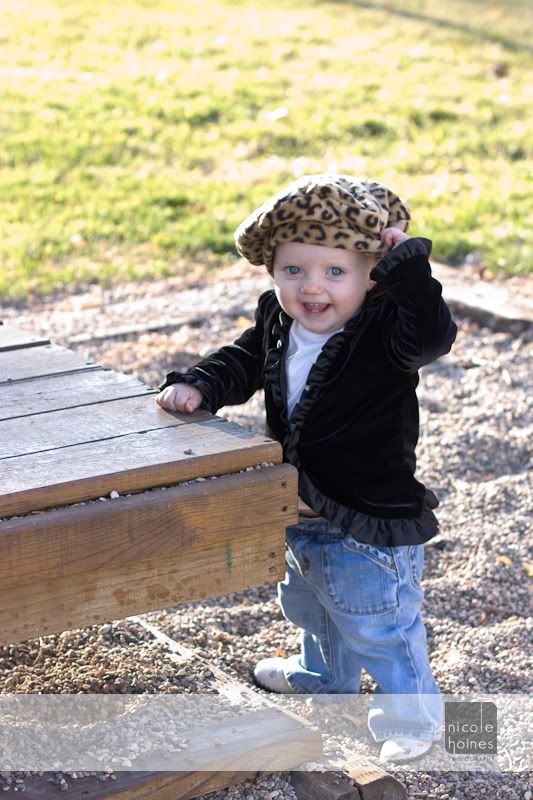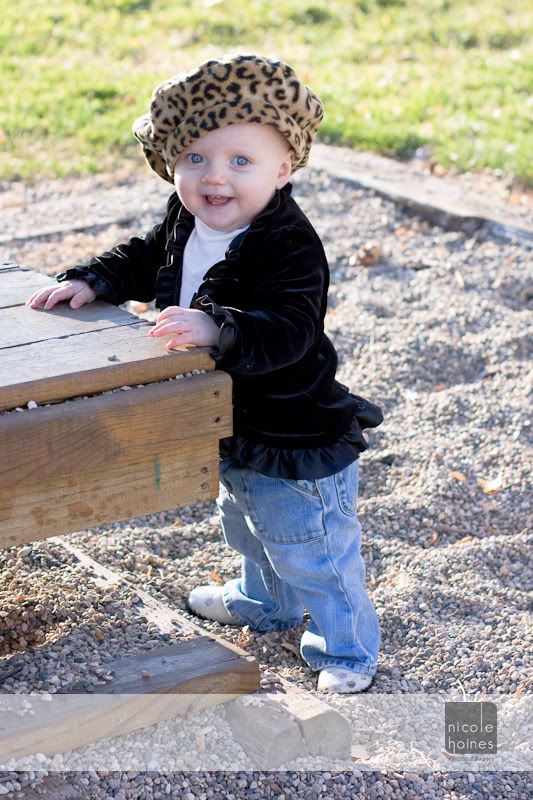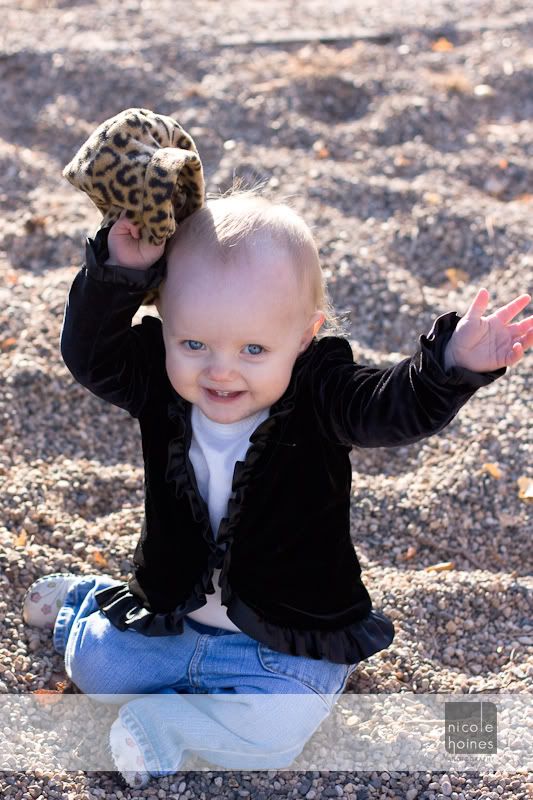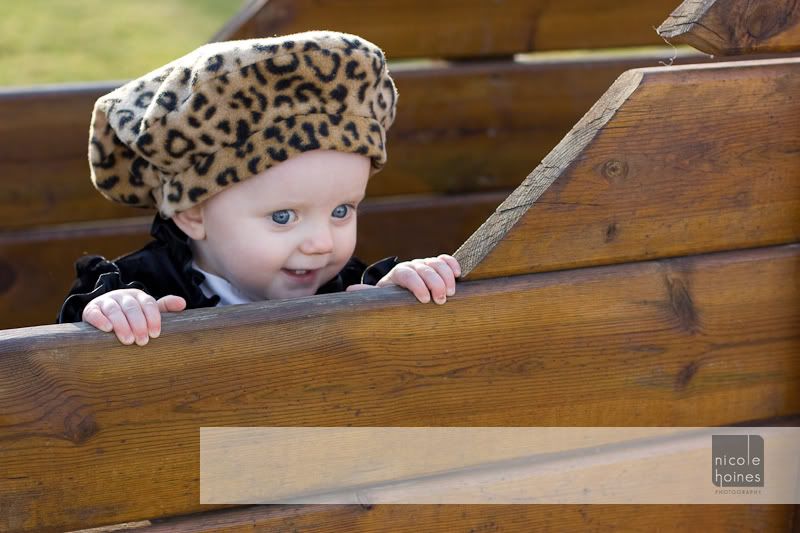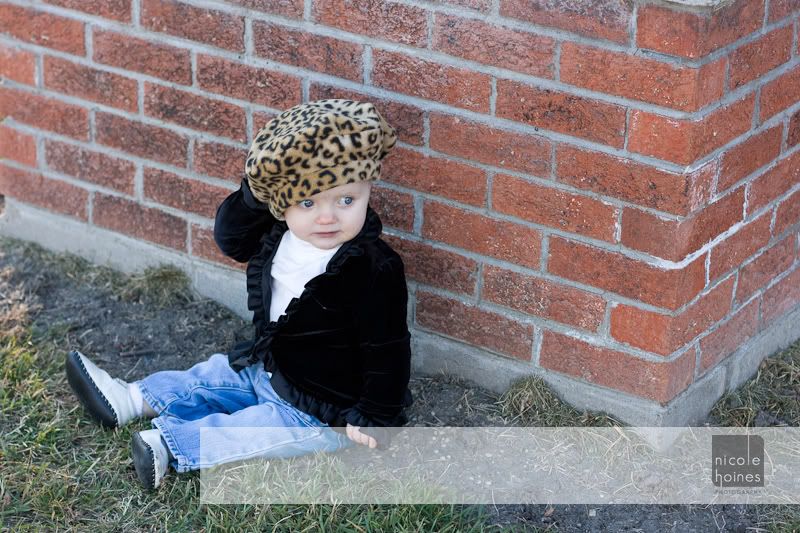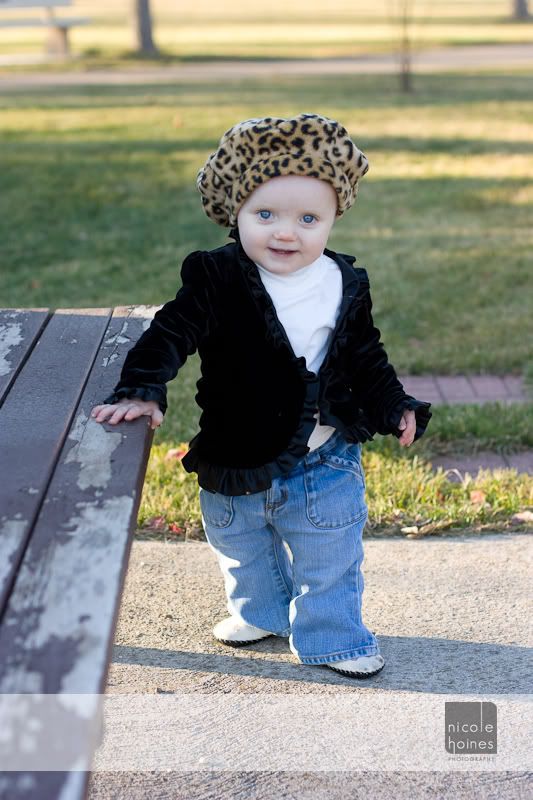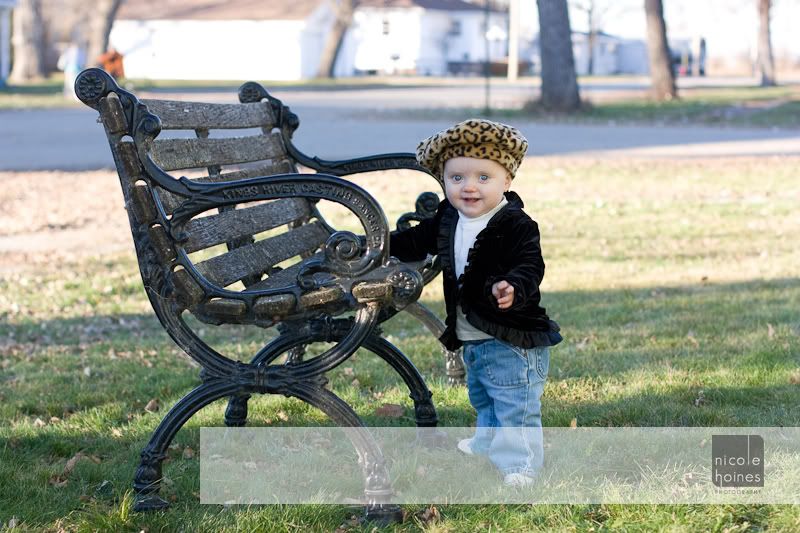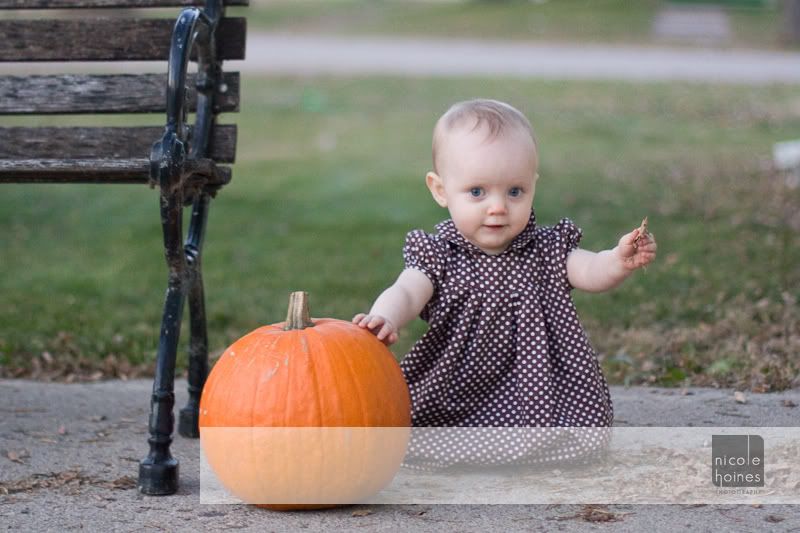 And this is it. My favorite picture of Abbie, to date. I love it, even though I pushed my camera to the limits and it's grainy because of the low light conditions, but I still love it!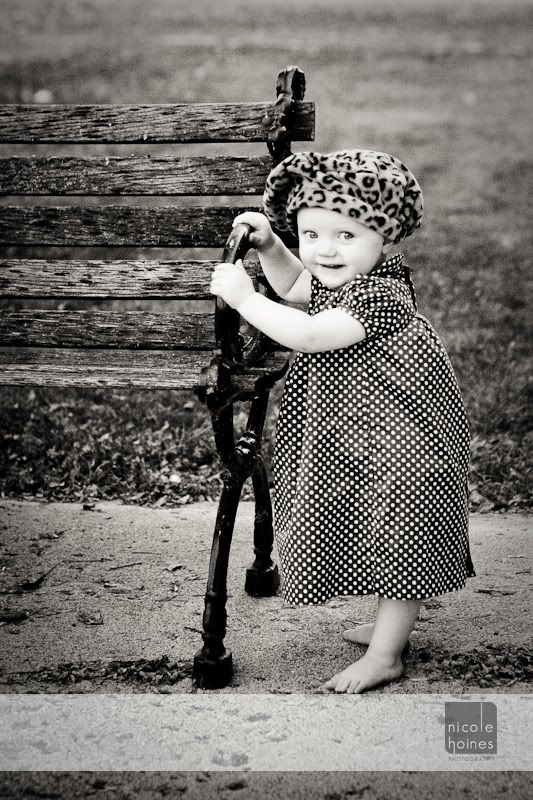 And that's all I've got for now. Thanksgiving is over with and the tree is up and decorated, stockings hung and I'm getting ready to do Christmas cards. It'll be interesting to see how Abbie does with the tree. So far, she only takes one ornament off and isn't overly interested in it unless I am near the tree, so we'll see.... lol