I wonder if Abbie will like being in front of the camera or not. At this point, she doesn't have a choice. Well, unless she starts to cry. I don't want a ton of photos of her crying. Just not my style, really. So, I take pictures when she is happy and play with the lighting and have started playing with posing. I don't have any hats or head bands yet for a baby so I made do with the only piece of ribbon I had around that was thick enough. My first thought was that she looked like Carmen Miranda wearing the fruit hat. Not exactly the look I was going for but it's kind of funny. Yes, much better without the bow.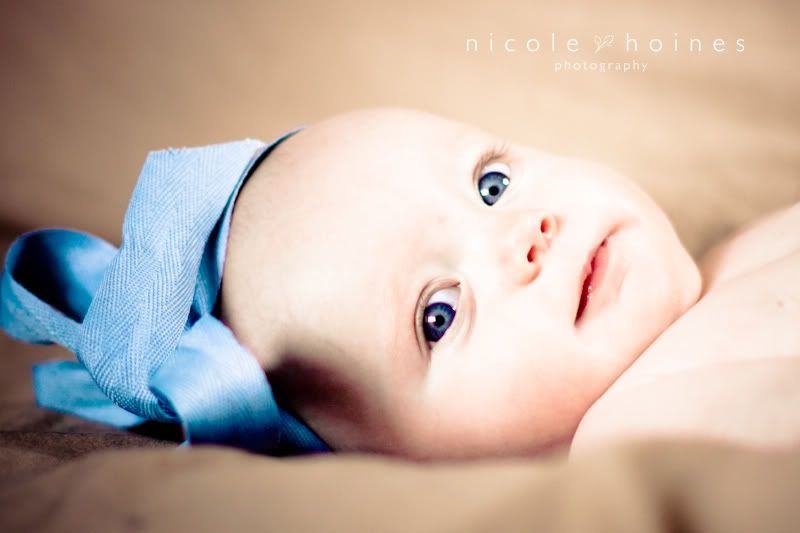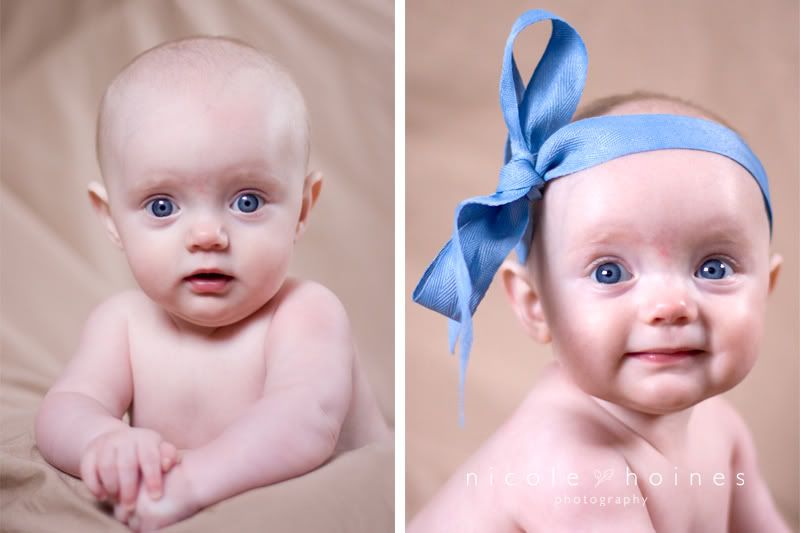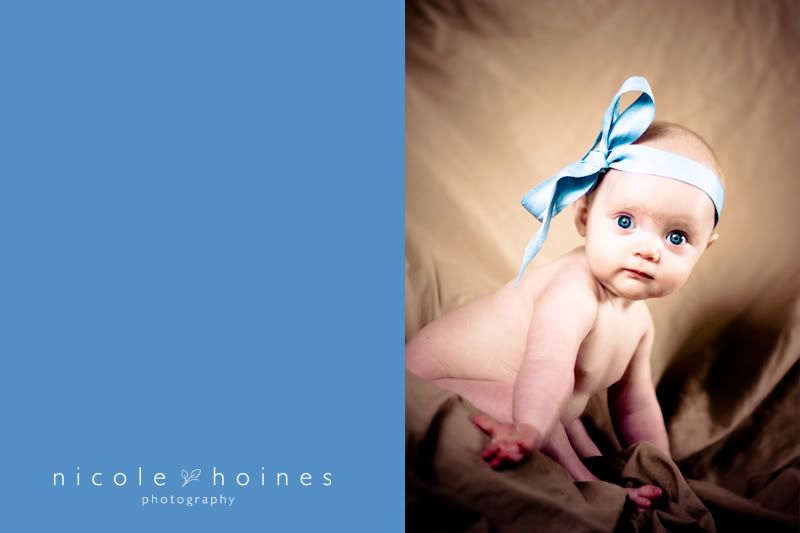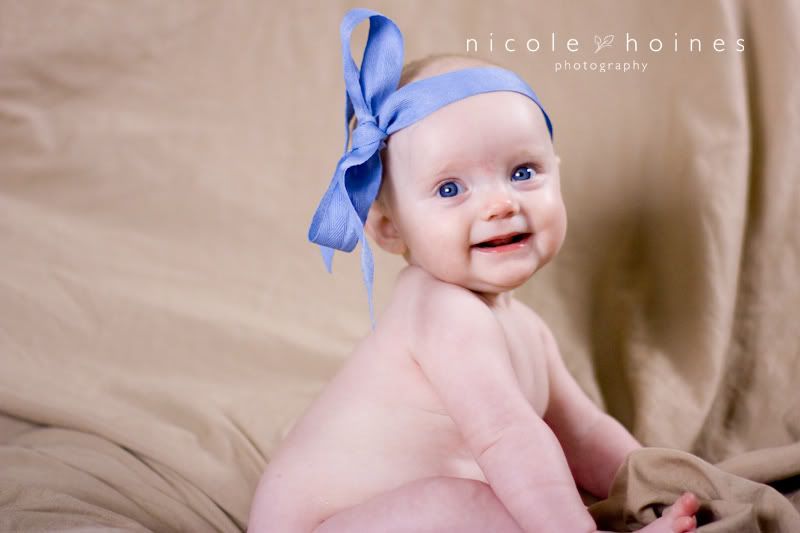 I kind of liked this shot but not sure how to edit it. I still don't like this edit very well but I'll come back to it later and see how I feel about it then and maybe I'll have a better solution for it.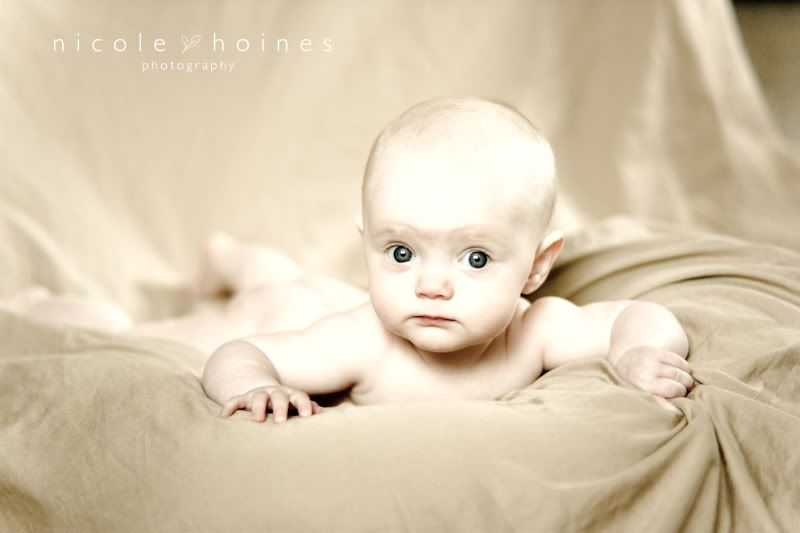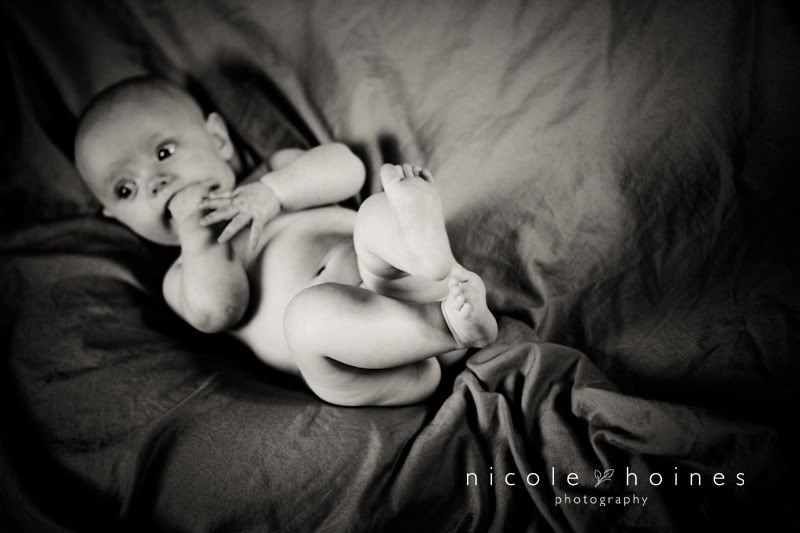 Hooray! Abbie finally was able to keep her balance long enough for me to snap a photo of her sitting all by herself. She's still wobbly and can't do it for long on her own but she makes progress every day and it is so strange to see her sitting by herself. Such a drastic difference from when she was first born. She was so tiny and now at almost 3 times her weight she is just wanting to DO things. She gets bored if I let her lay there with a toy for too long. She lets me know she is ready to move on and do something else. It'll be interesting when she is able to crawl and eventually walk. How will I ever keep up with her?