It starts with Christmas with the Poes. Sounds like a movie.....
We had Mark, Megan and Clara over for a ham supper and then opened gifts.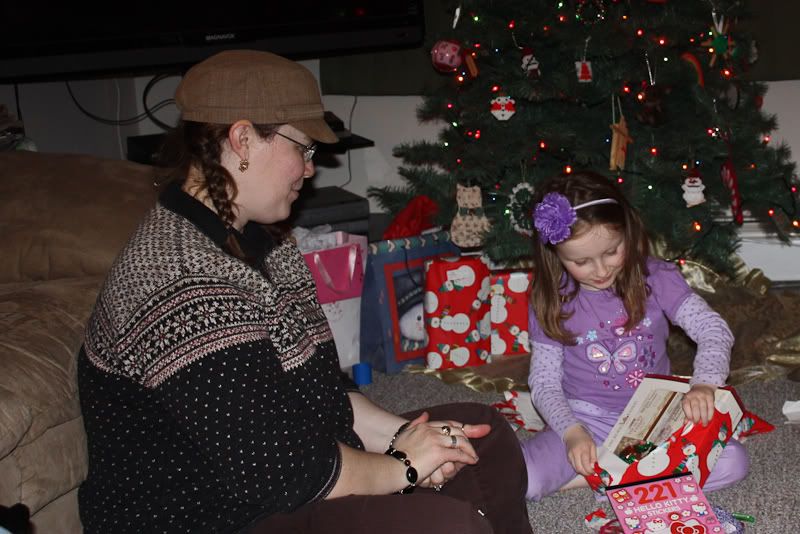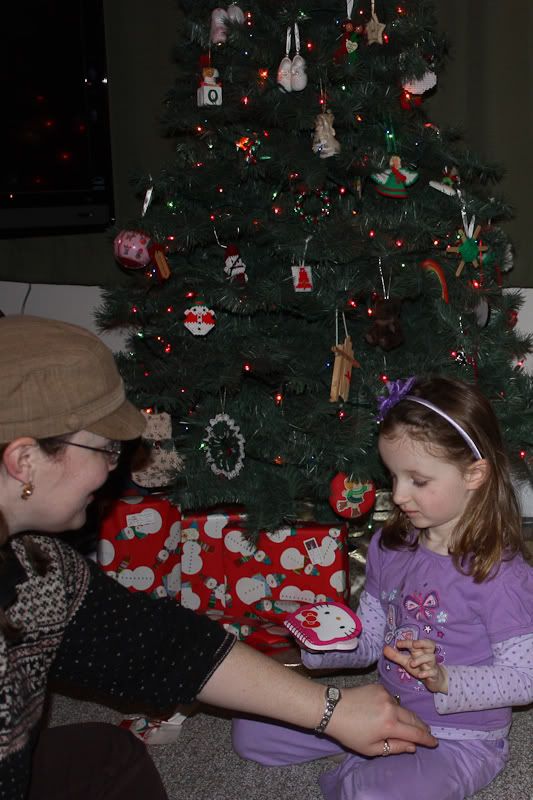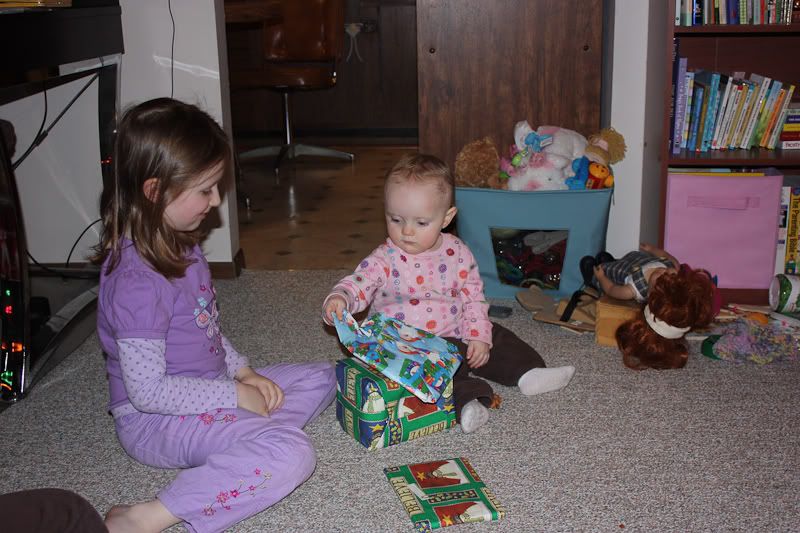 Then, a couple of days later, we celebrated Clara's 5th birthday. Since Clara was all dressed up for the occasion she picked out a dress for Abbie to wear, too. We had pizza and brownies (soooo yummy! I had more than my fair share of the brownies, lol) and had a great time!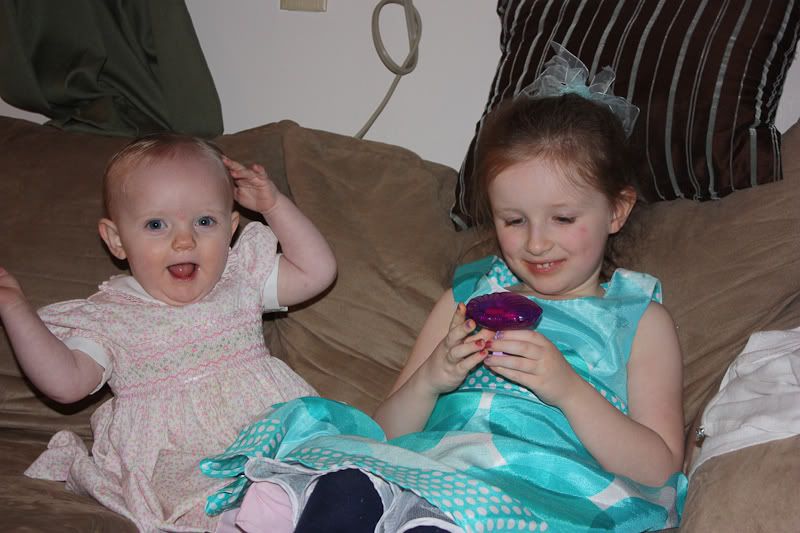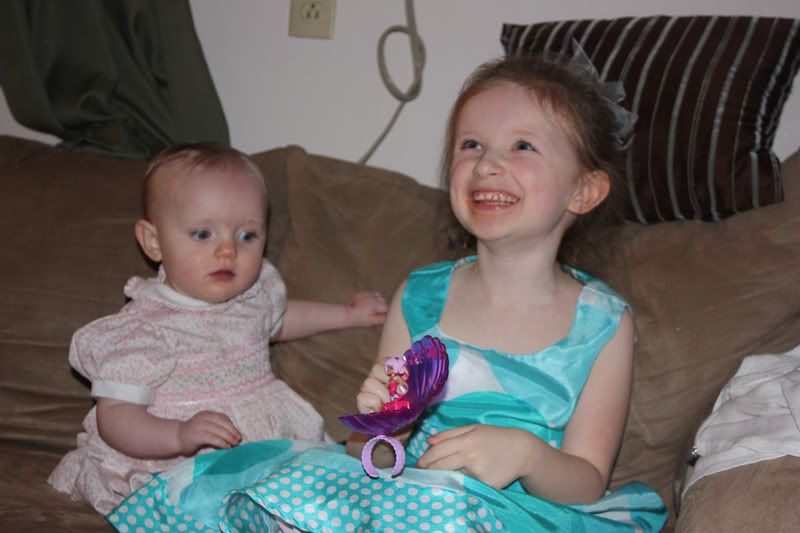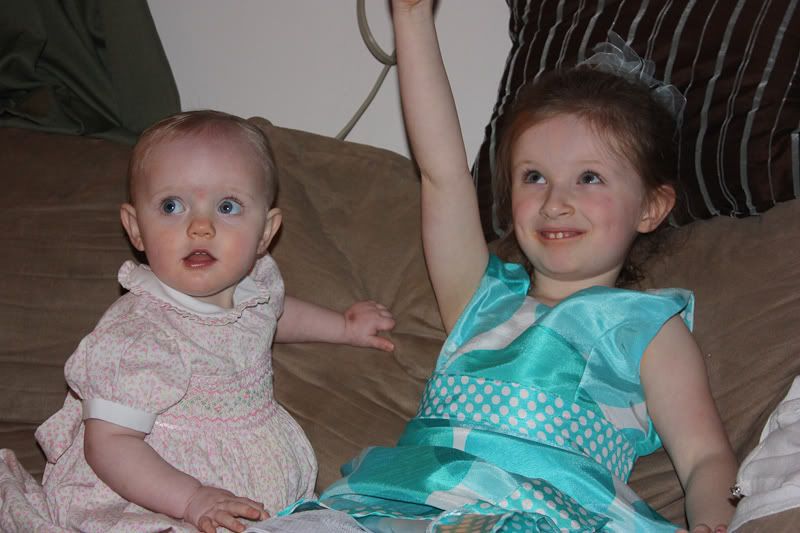 Abbie helped me put away the Christmas stuff and discovered she likes to climb on top of the tubs....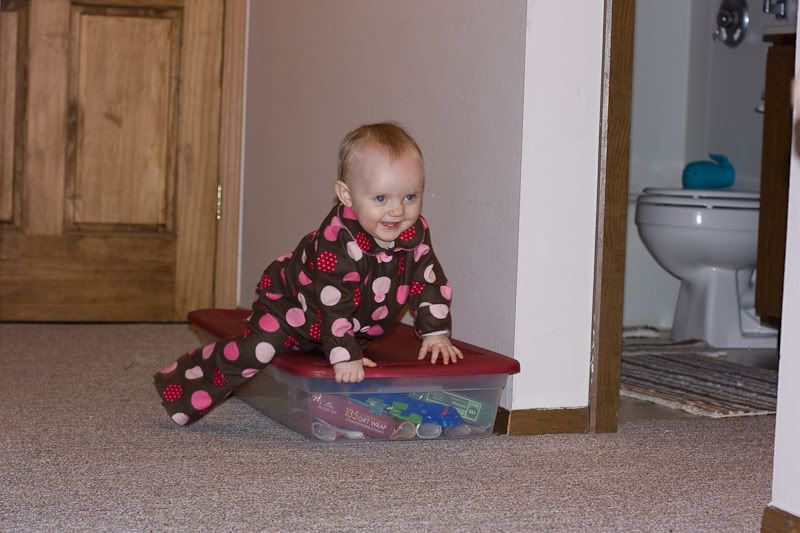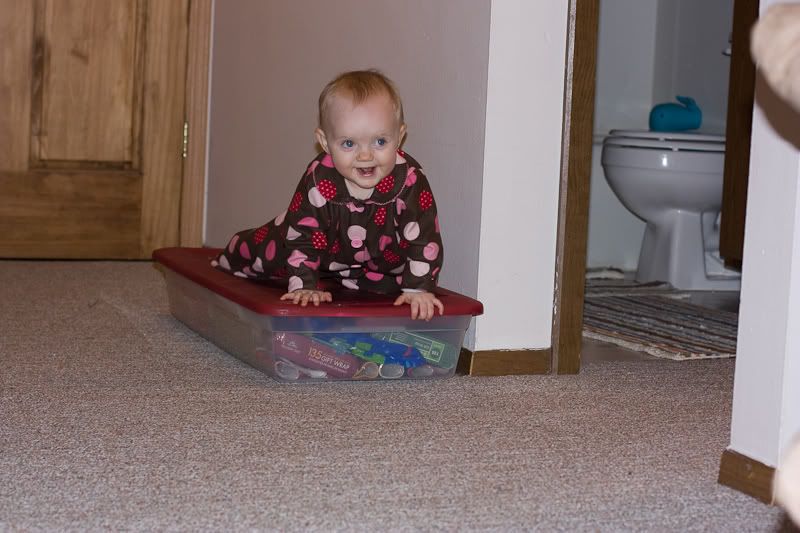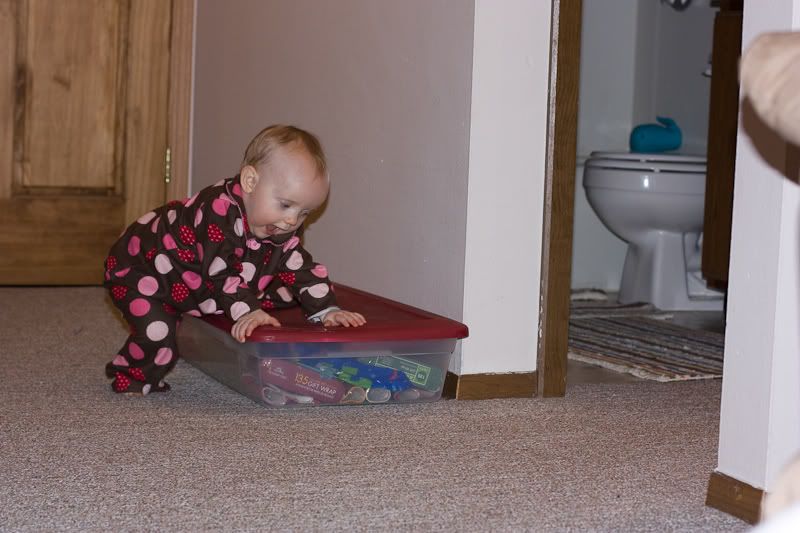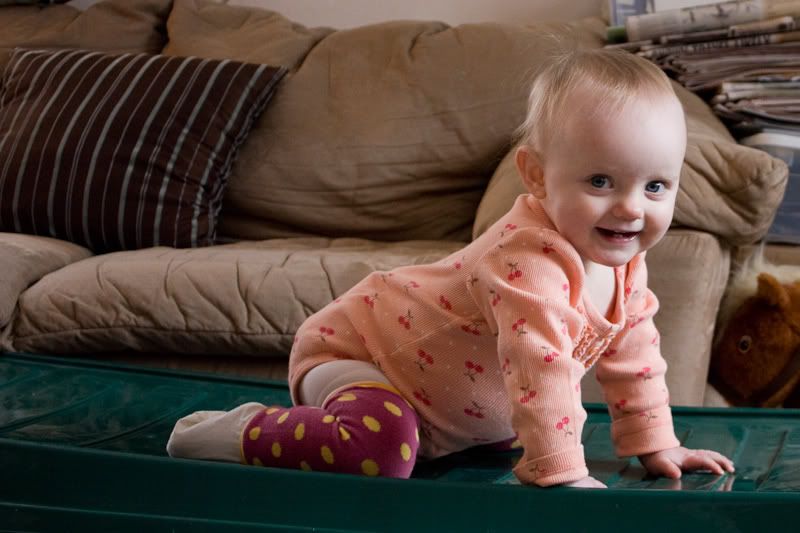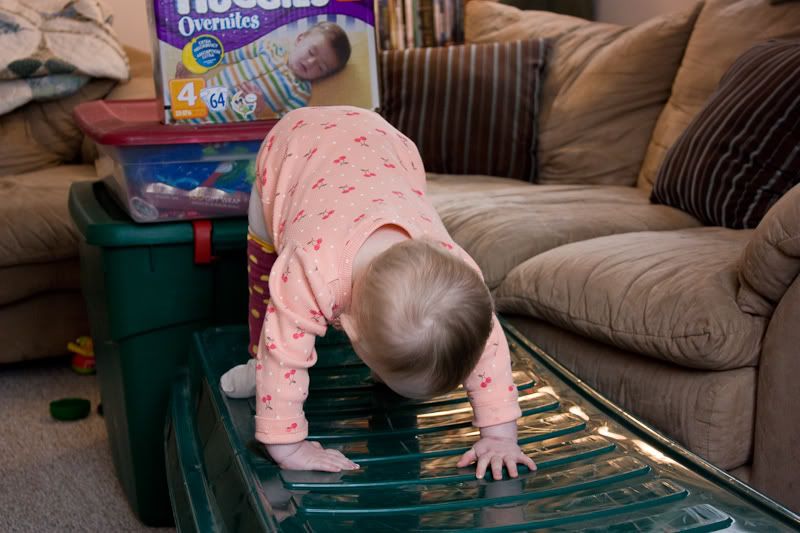 And just a cute shot of Abbie in the carseat. :)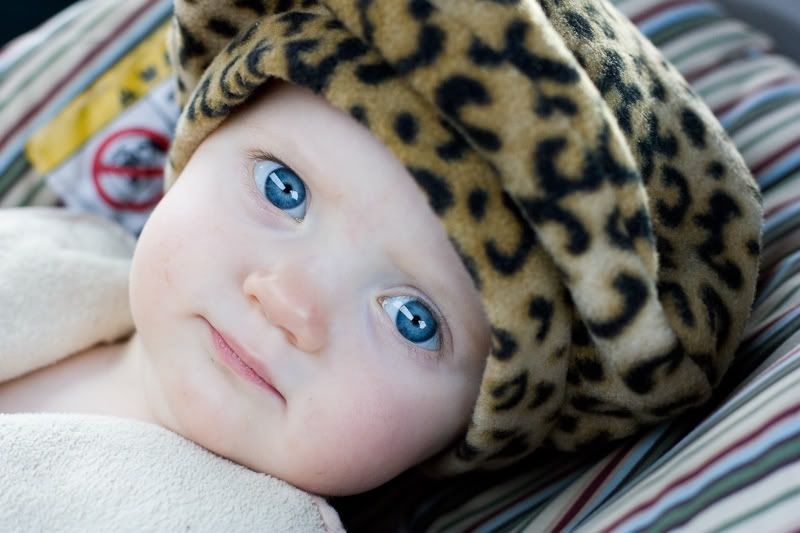 I tried a new recipe today, which mostly turned out. Of course, I couldn't just follow the recipe.... which is probably why it didn't turn out. It's a dairy-free pudding using coconut milk and has bananas in it. It tastes good, it's just not as thick as I think it should be, so I will modify it again some more next time and see. I also have a dairy-free chocolate pudding recipe using avocado, which I'm anxious to try. I'll post the recipes once I have them perfected....