Christmas has officially come and gone already. Wow, where does the time go? As a kid, it always seemed to take forever for a birthday or special holiday to come, but not anymore. We had Christmas with my side of the family this past weekend and will celebrate with Derrick's side this week. So, this is part 1.
Before we left for Eden, I took some pictures of Abbie in her Christmas dress. Please excuse the backdrop - it was a last minute idea and the backdrop needed to be ironed, to say the least!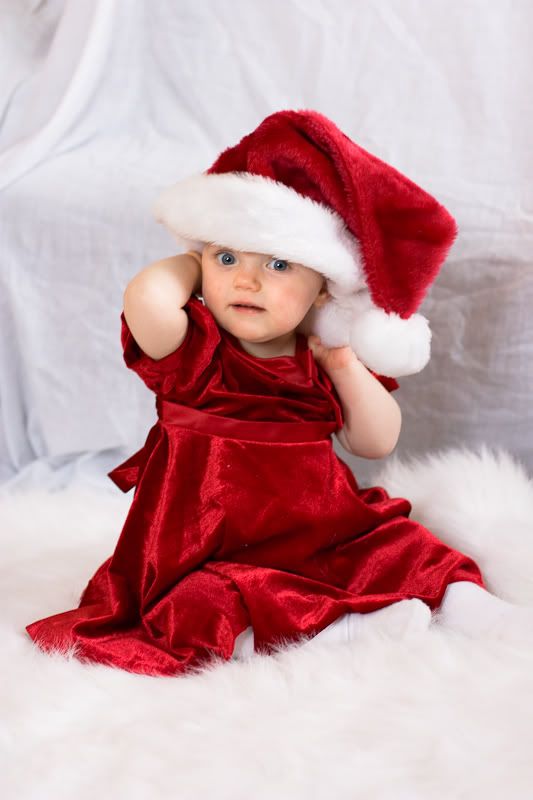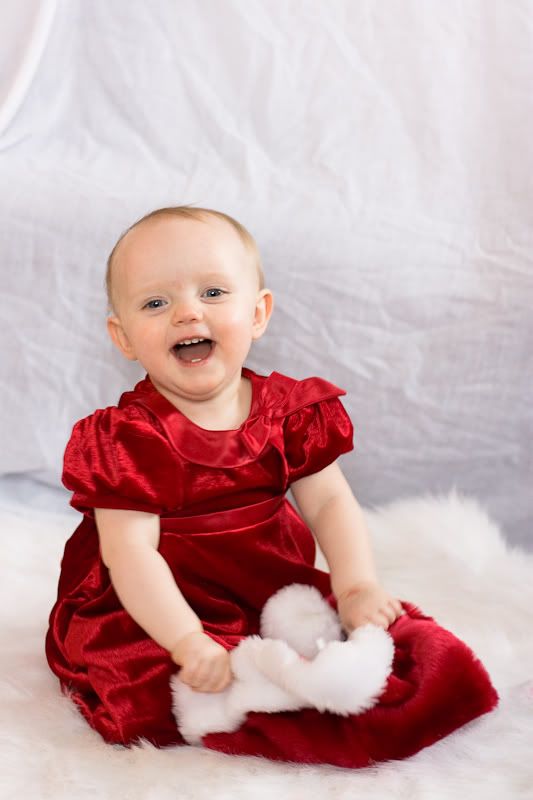 Grandma Hubbard made two sets of mittens for Abbie, which are a huge hit, with both mom and Abbie! Thank you, Grandma and Grandpa for the mittens!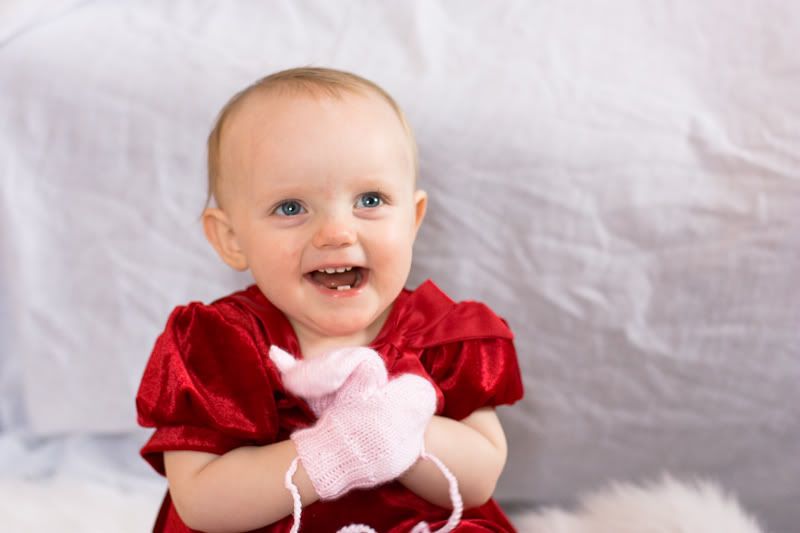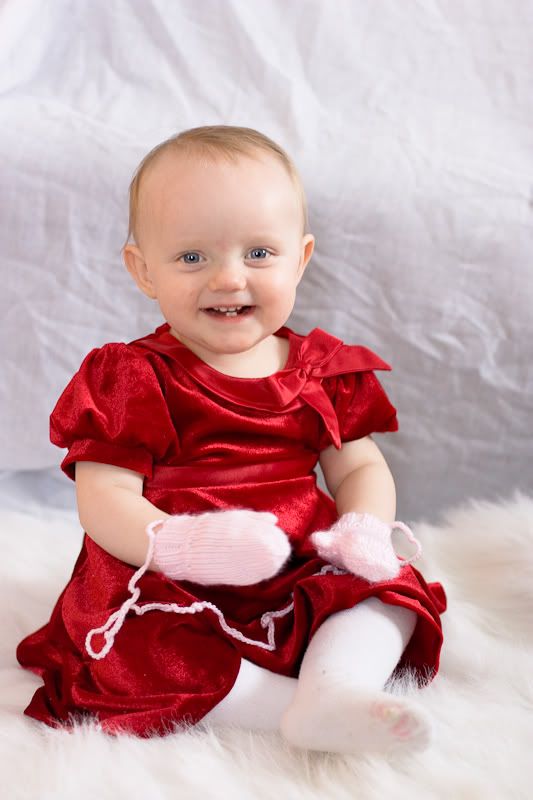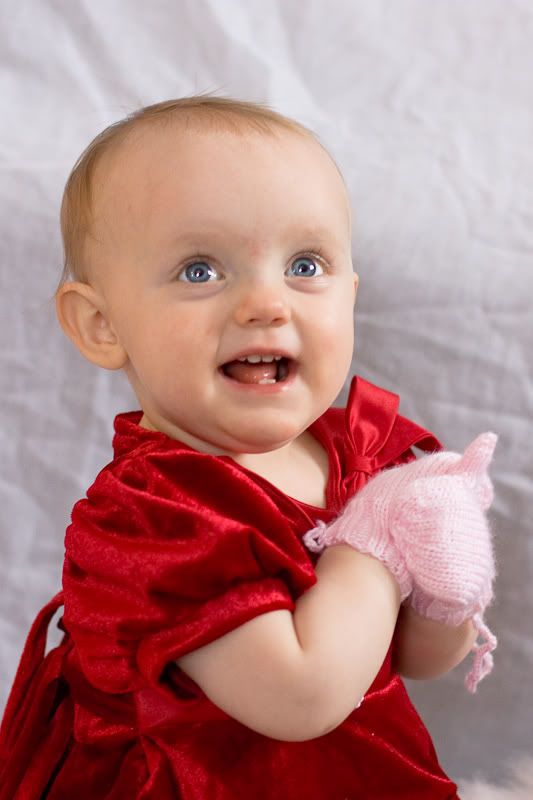 Eli loves hats and had to help Abbie with hers... and try it on for size! :)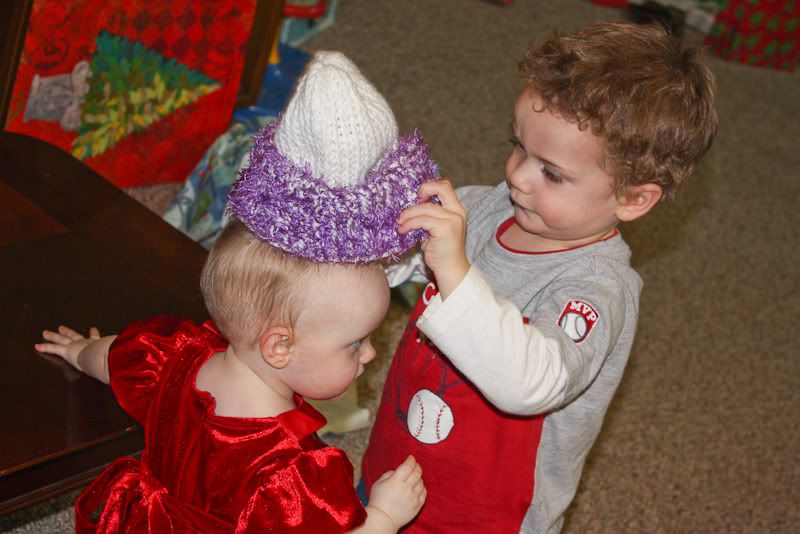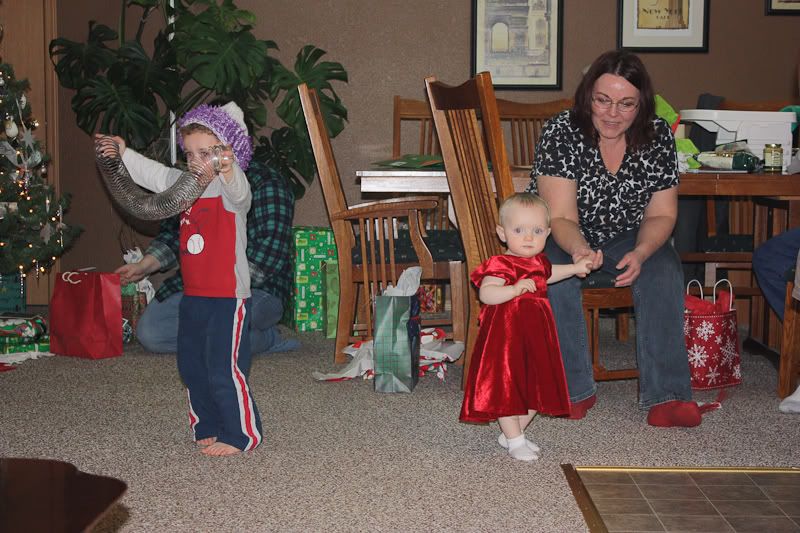 Abbie is really starting to take off with walking, which is exciting and scary. Last night, after we got home, I got to see her, for the first time, go from a sitting to a standing position without using anything to help her up. She got on her hands and knees, pushed her butt in the air and then just stood up. I was amazed. And glad that I got to see her do it. She hasn't done it again yet, though.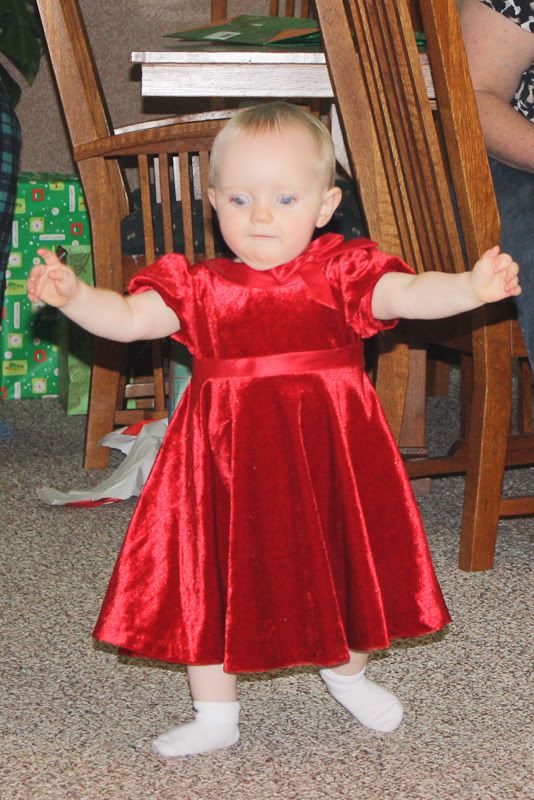 Elijah got to play cars with Uncle Derrick.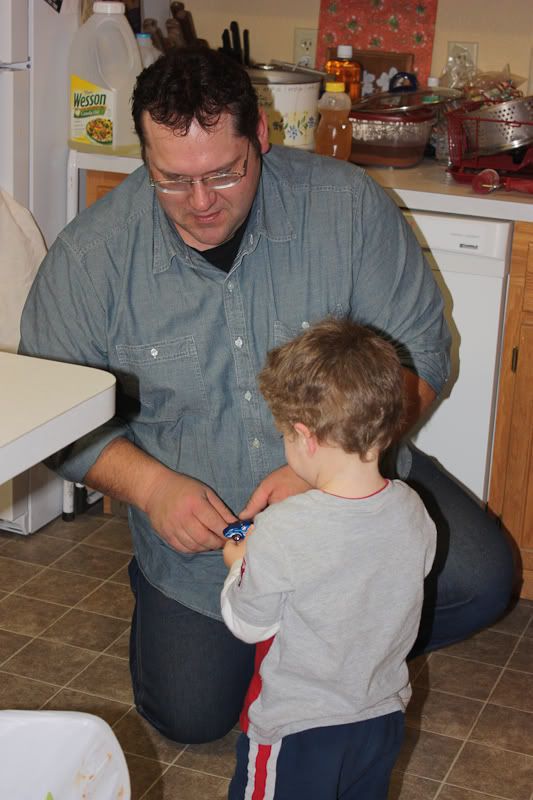 And ham it up for the camera. This kid loves to have his picture taken!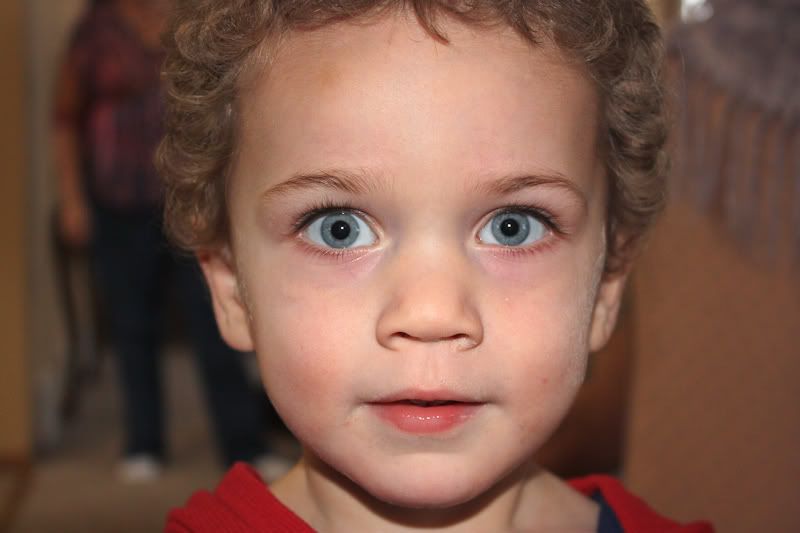 Mom and dad were there, as were Caitlin, Amy and Josh and Grandpa and Grandma Dempsey.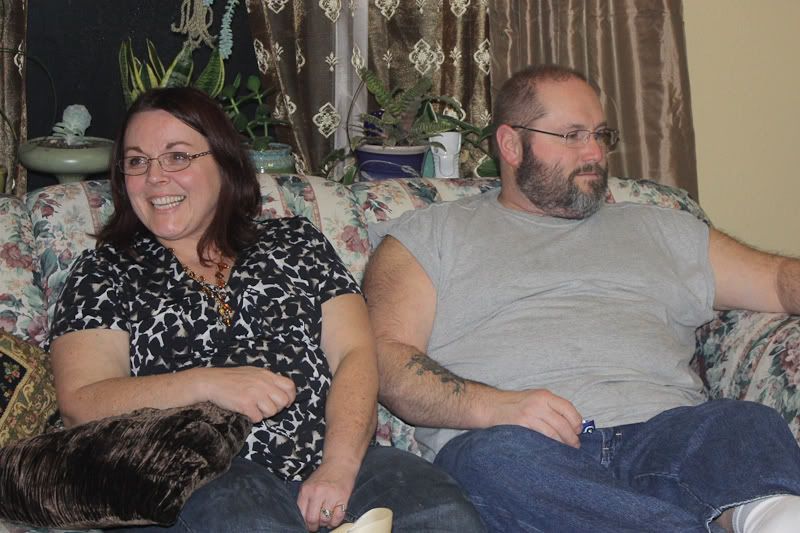 Eli got Abbie this adorable tutu for Christmas!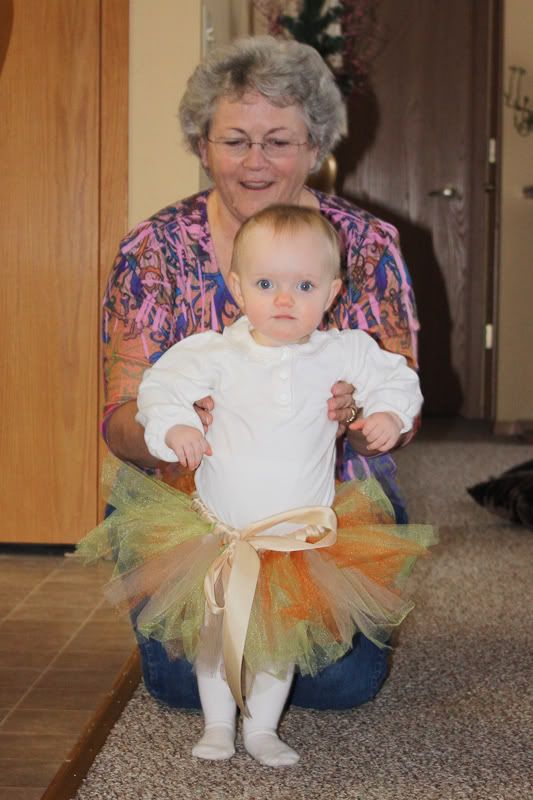 and then had to try it on himself... lol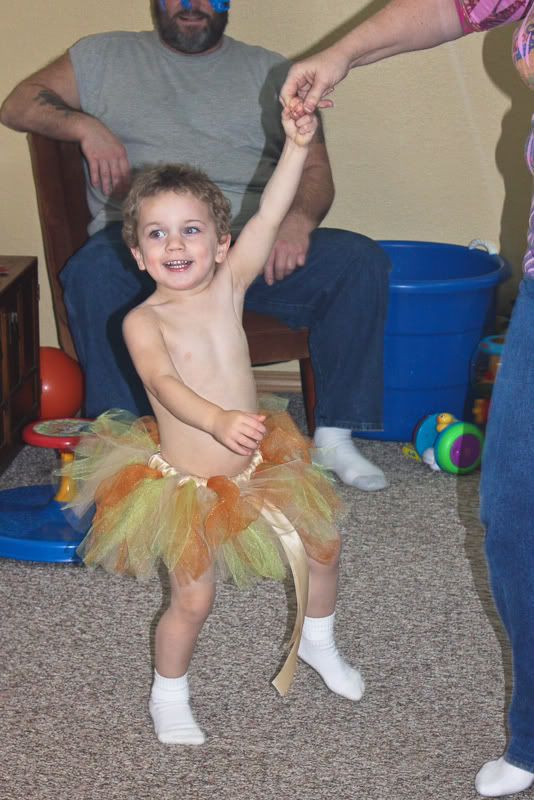 And then we put it back on Abbie...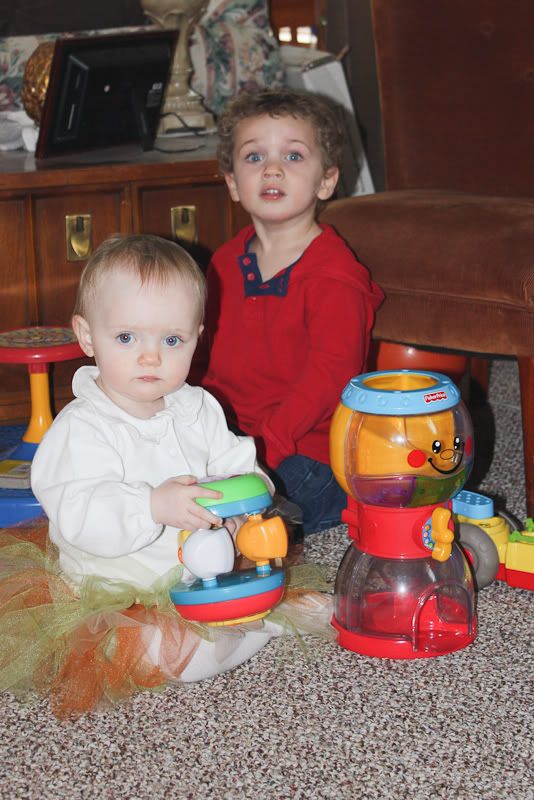 In all, it was a great part 1 to Christmas. There was, as usual, lots of food and goodies and I ate way too much. Even for a pregnant woman. haha