Ok, so I finally got to edit some photos from May and June and here is the result!
It has been a crazy and busy couple of months, for some reason. Abbie continues to grow and develop and it's getting more and more fun to play with her. She is such a little cutie, too!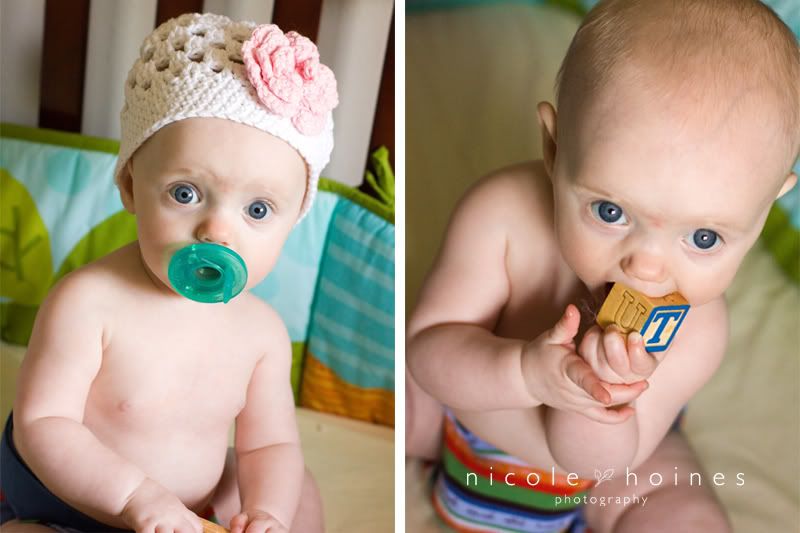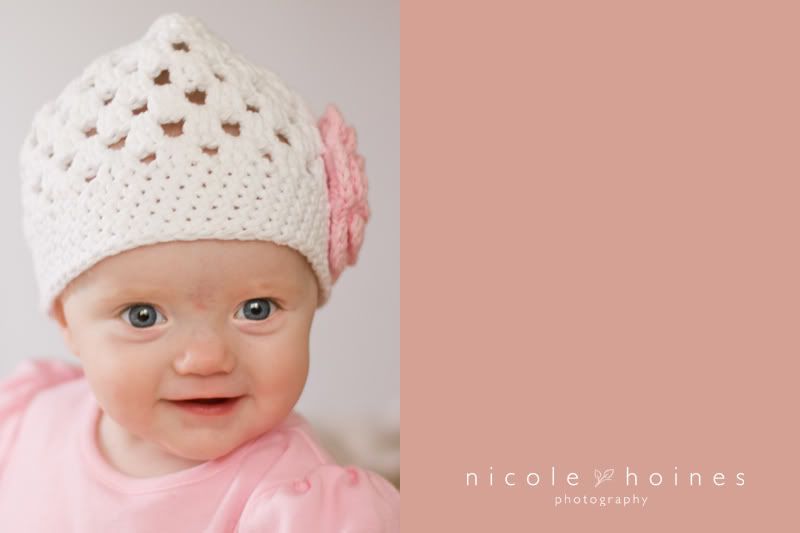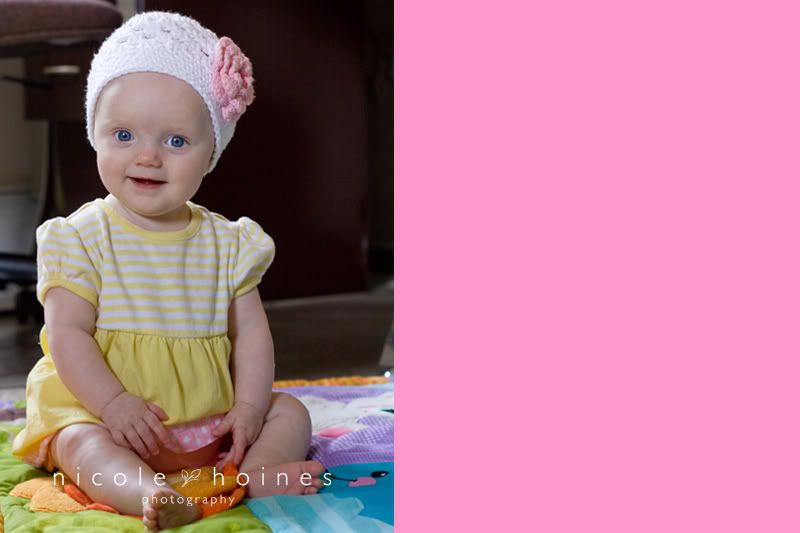 One day, we went to Falls Park in Sioux Falls and although it was a cloudy day, Derrick took a couple pictures of Abbie and I. Looking back over the past few months that she has been born, there are a lot of "motherless" pictures so we're trying to remedy that.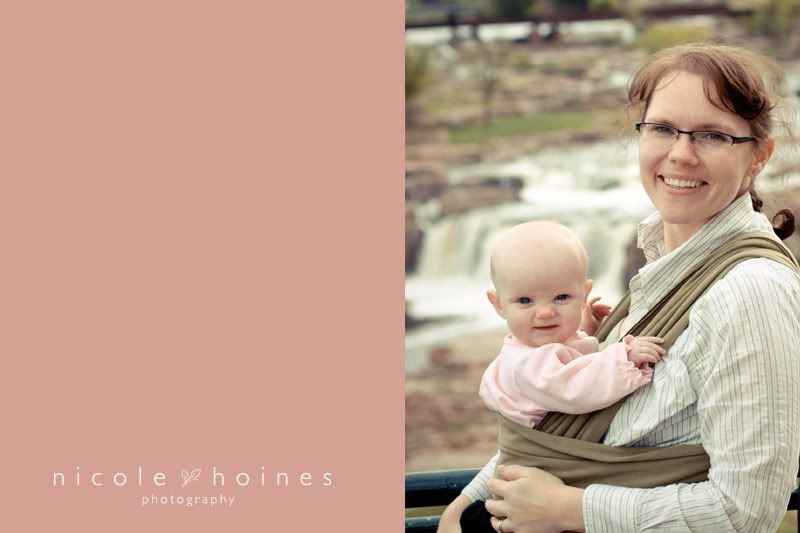 We also ended up at Wylie Park another day and this time it was Derrick's turn to be in the spotlight, again, another cloudy day so somewhat lifeless photos, for which I apologize.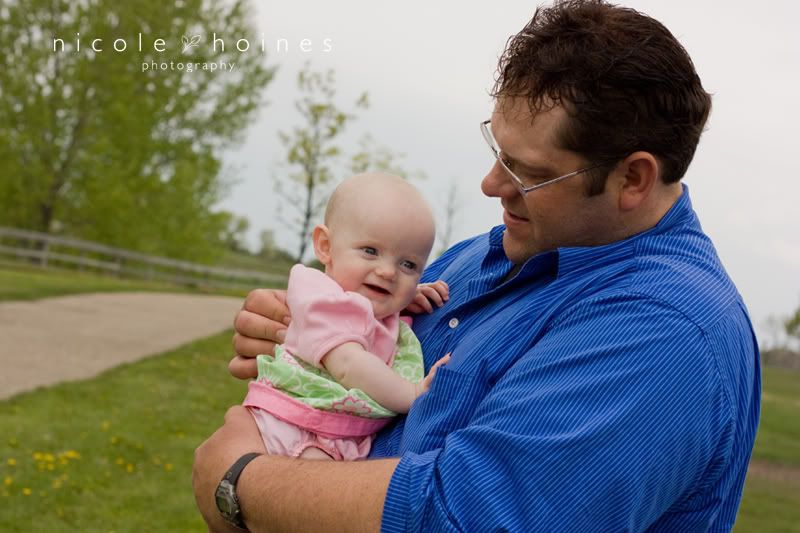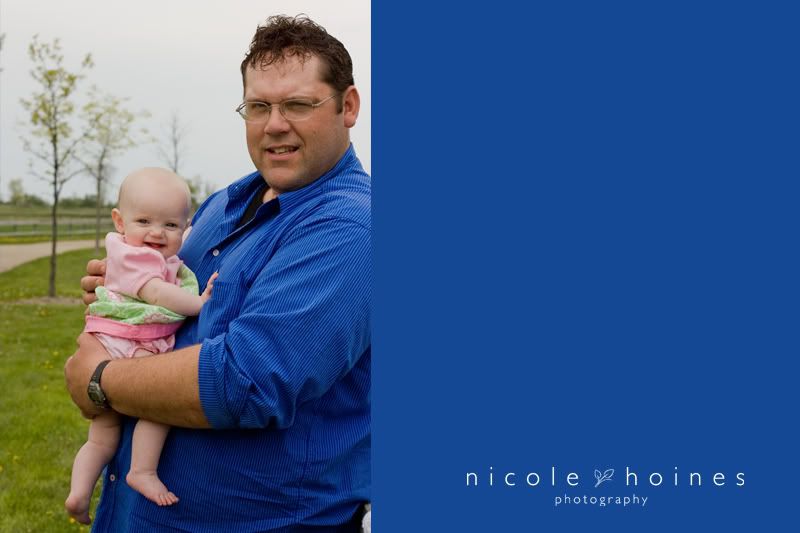 And of course, there are the quiet times at home where all is peaceful.... well, mostly peaceful, anyway.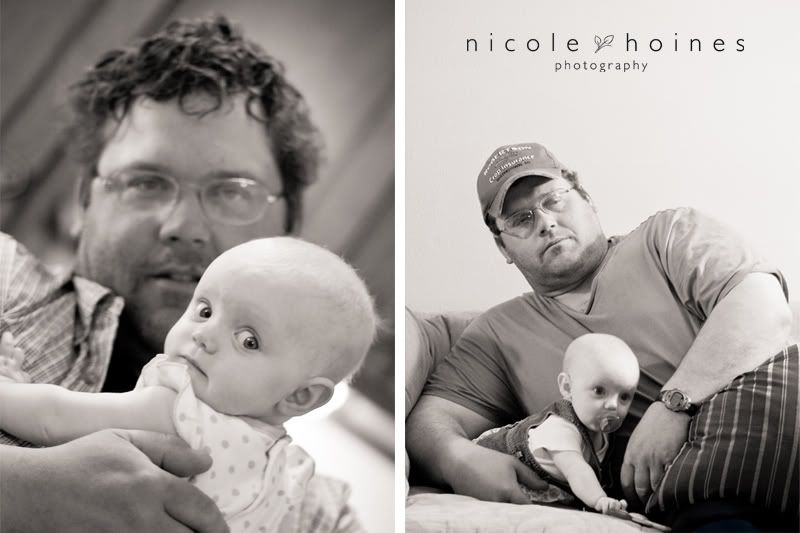 Abbie loves it outside. Seriously, girl can go from screaming at the top of her lungs to instant quiet if she goes from indoors to outdoors. Which is good, because I plan on spending a lot of time outside with her. Although, I have a bad relationship with sunscreen. I love it, yes, but I hate putting it on. And it's even worse putting it on Abbie, who is clueless as to how it really helps. Hopefully she gets her daddy's skin and not mine, but she's looking pretty fair still.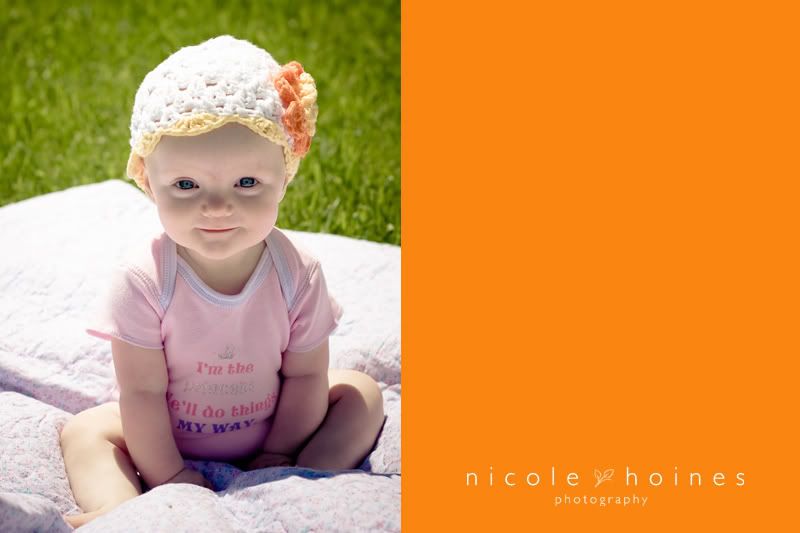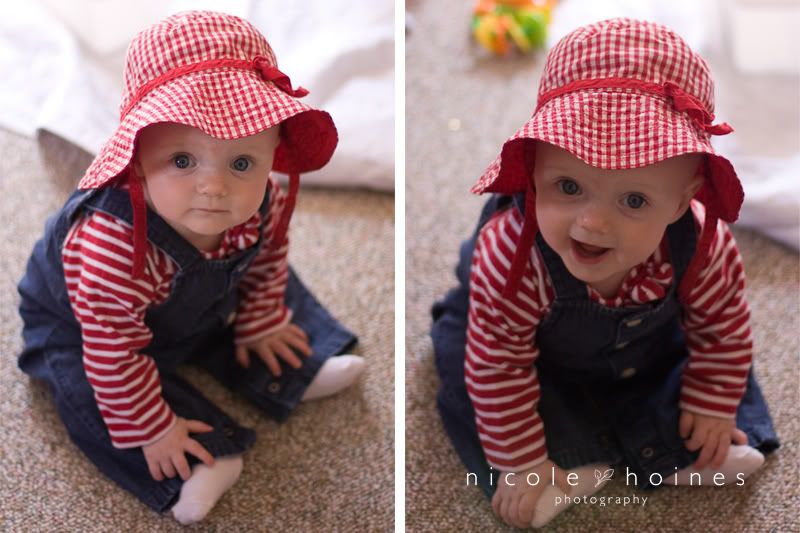 Stroller-time fun! And with daddy, no less. How much more fun can it get? Oh, yeah, add in being clothed in only a diaper and I think it's about as good as it gets.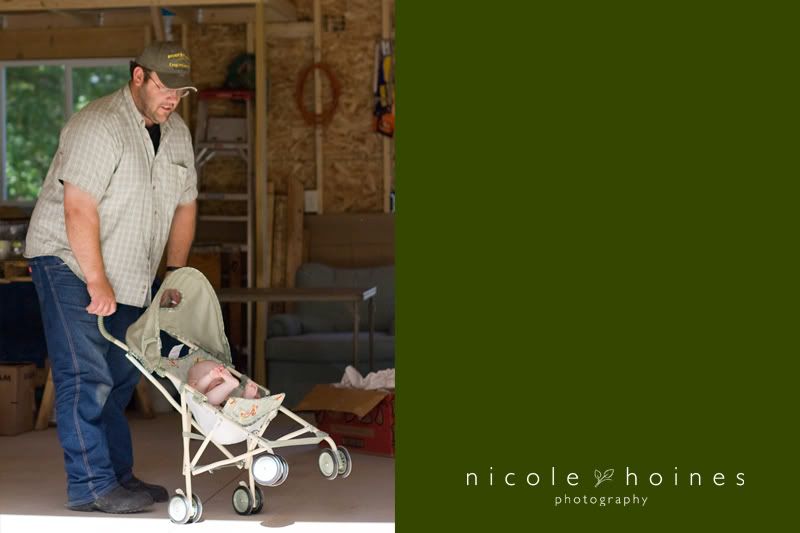 Family time can be good - when Abbie allows someone else to hold her. At this point, it's hit and miss. One day she likes everyone else and will let them hold her, the next day she's back to being a mama's girl. I tell myself it will only last so long and then she'll be a daddy's girl, through-and-through, so I might as well enjoy it now. Once she's a teenager she won't want anything to do with me, I'm sure.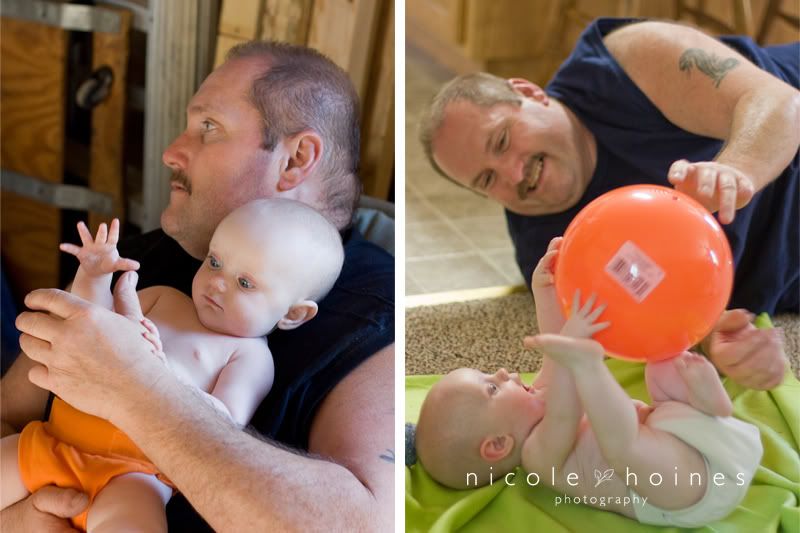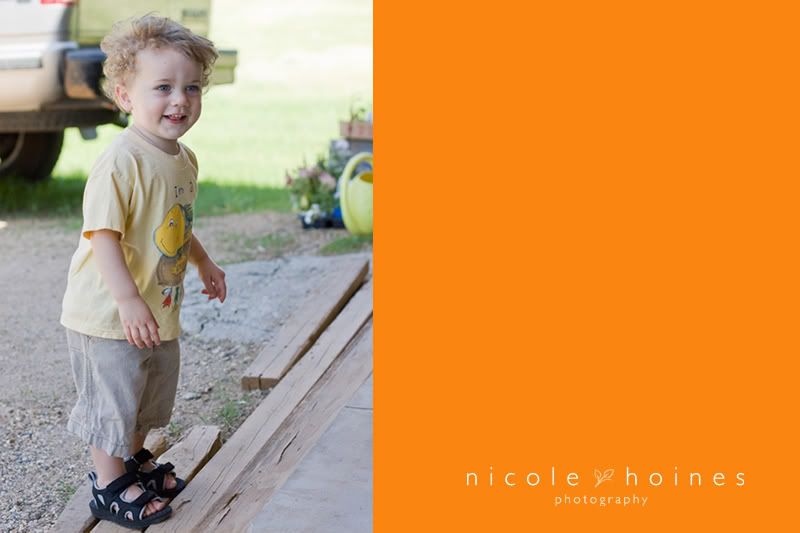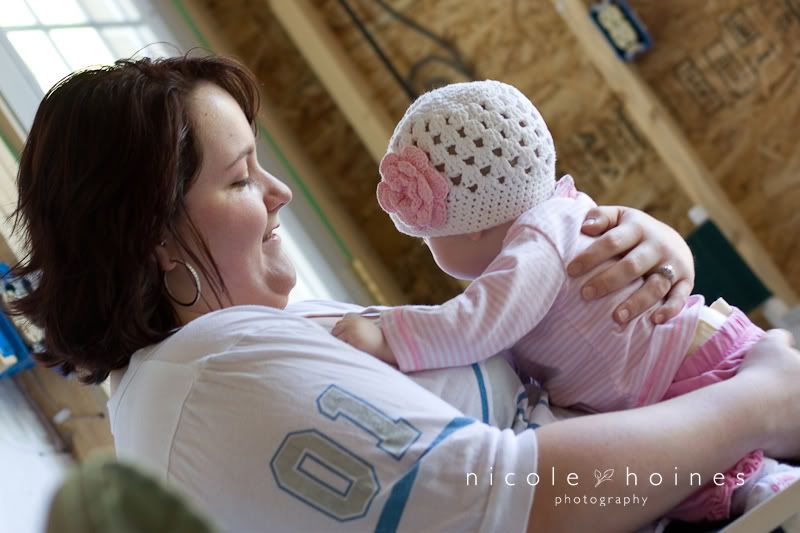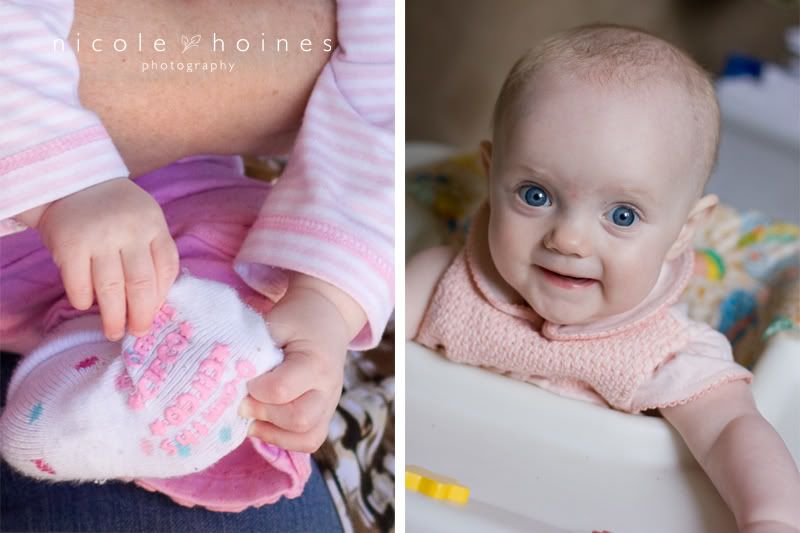 We celebrated our first anniversary a little late, but it was worth the wait. We went to Palisades Park, where Derrick has been before with Mark and Megan but I had never been there and it was so awesome! And we tested out the new bug repellent, all-natural, and it works! Hurrah! No bugs!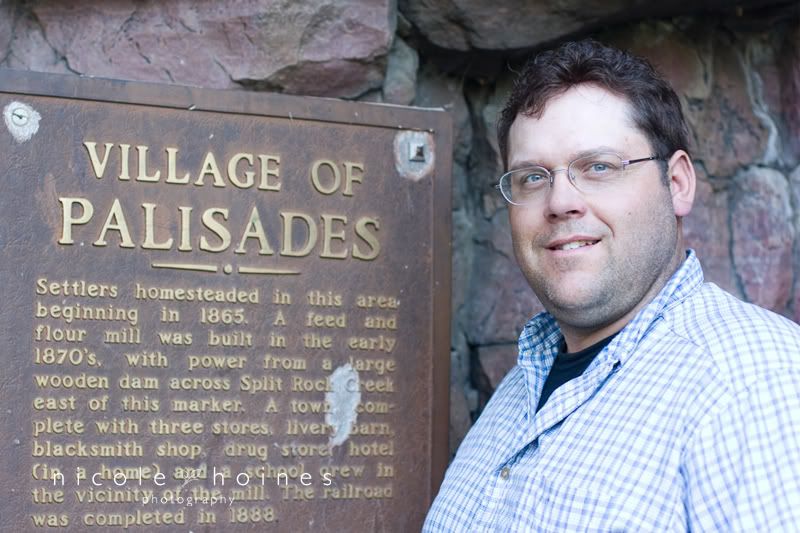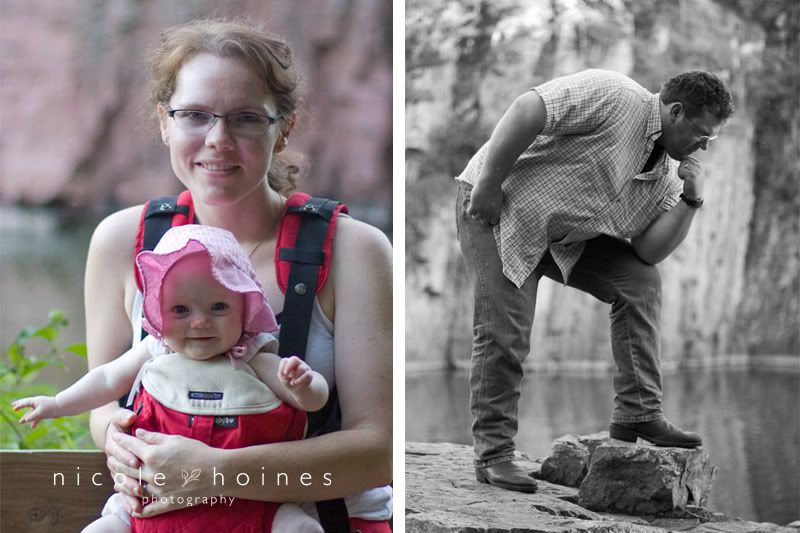 Derrick decided to hitchhike:
And eat bugs.... ew!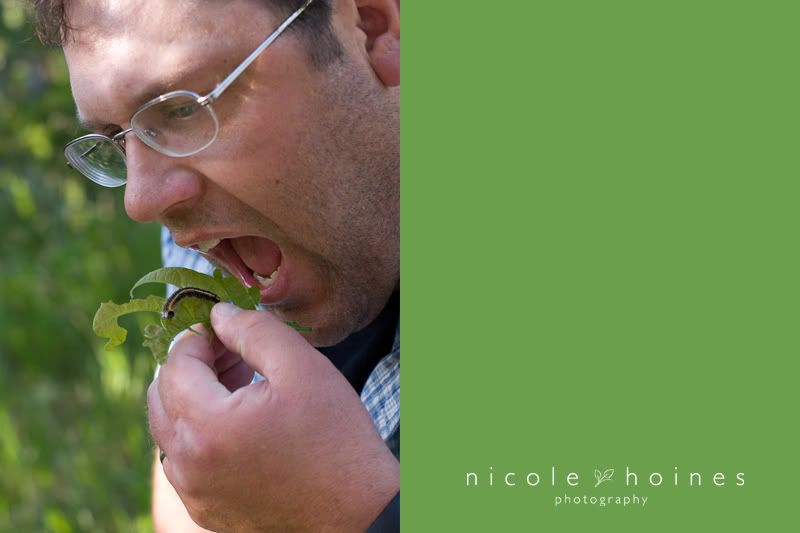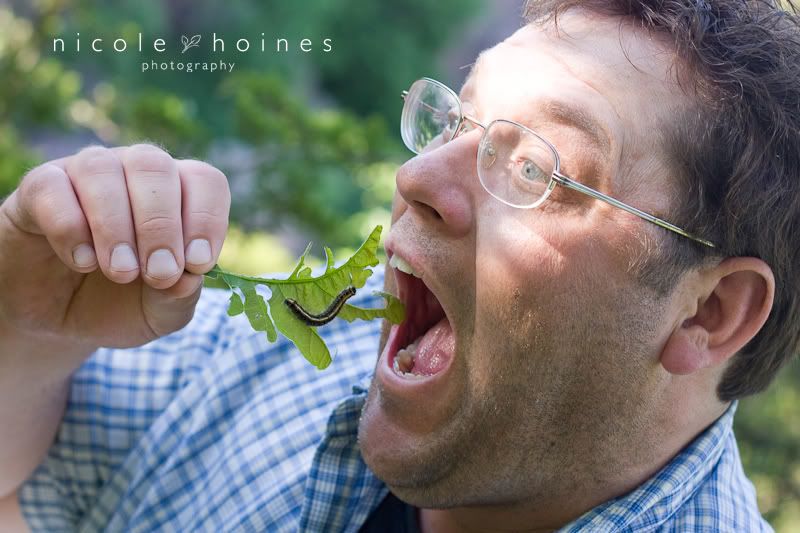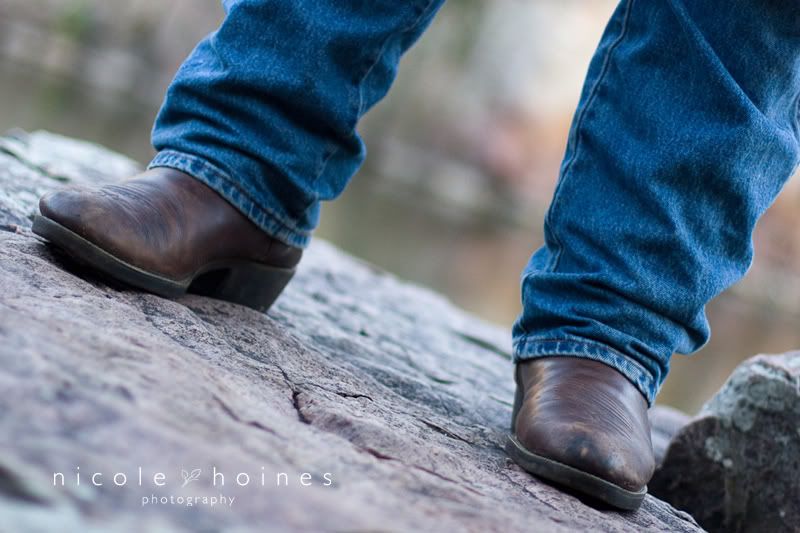 And we also went to the zoo, which Abbie isn't quite into yet, but I know once she is older she will LOVE the zoo! Maybe we can even one day go to the San Diego zoo, I've heard so many good things about it. This was the only picture I took there, though.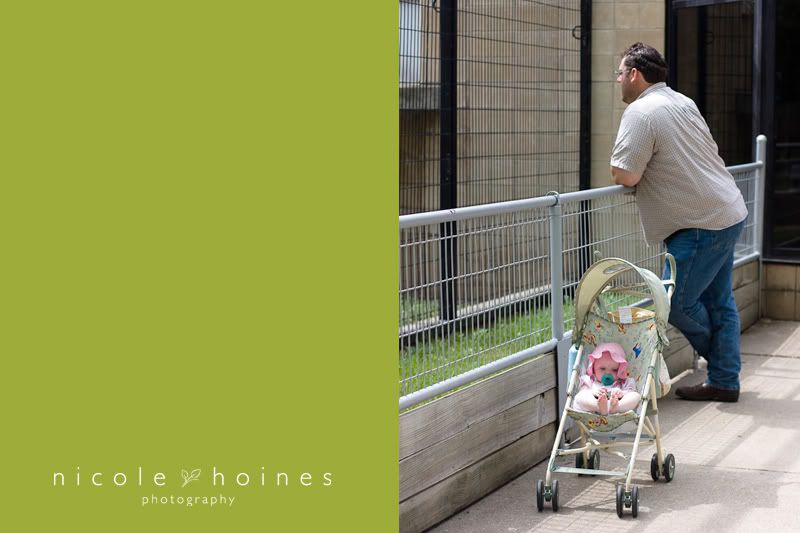 She's get it from her dad. She loves to hear her own voice and is becoming quite the talker! I love it. She's got such a girly voice and talks so sweetly. I just wonder what she is saying.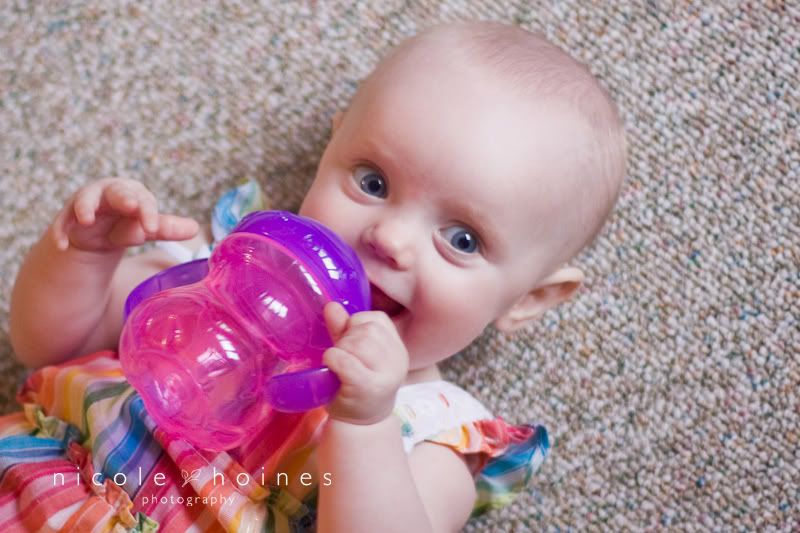 Another day was basketball! Abbie sat so nicely on the blanket (she's such a doll when outside, I love it!) and watched Derrick shoot some hoops.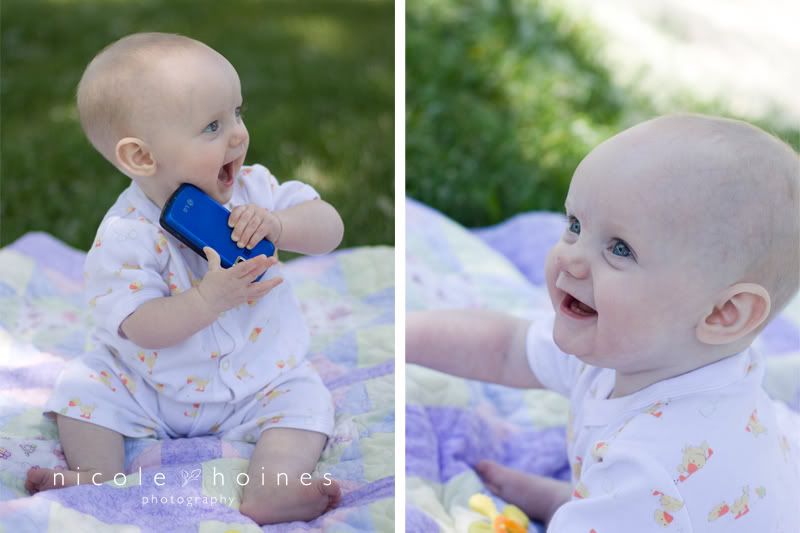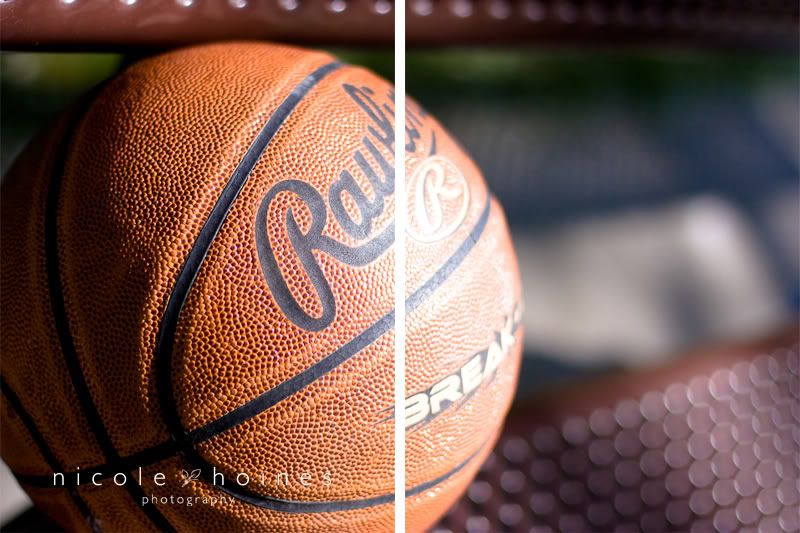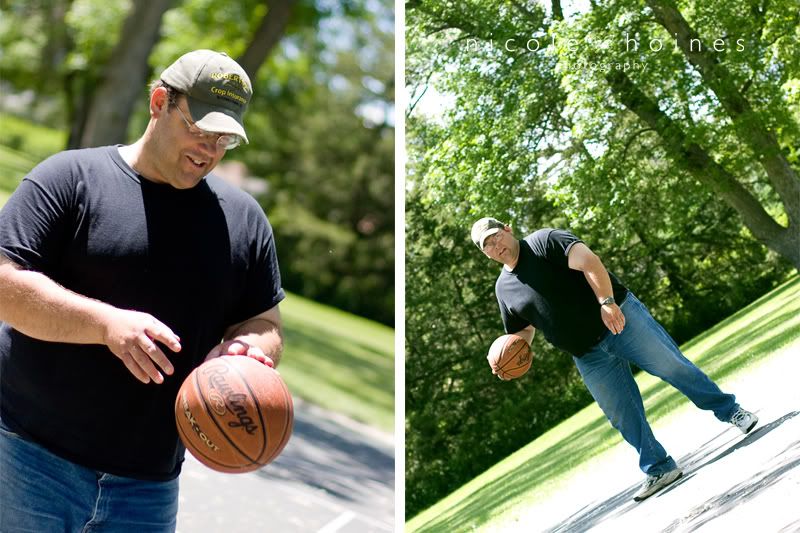 Abbie's first food - sweet potatoes. Home-made sweet potatoes. None of this canned food stuff. Real, good, food.